Luxurious Airports: Discover the top 6 airports in the world
Aviation World
|
December 23, 2020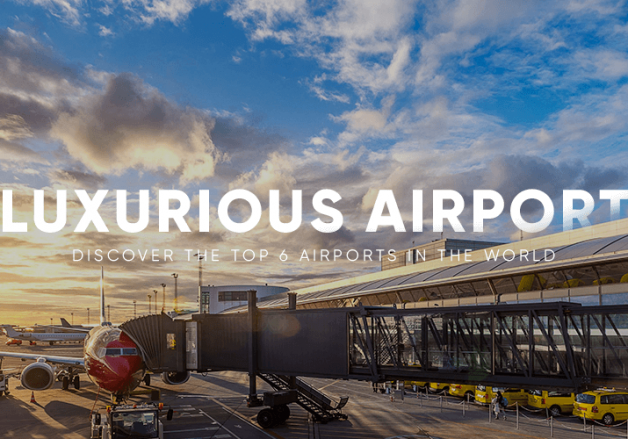 A hundred years and still the fastest mode of transportation is aircraft. From this amazing race that the Wright brothers won as being the first to invent the human flight, we have not made any major breakthroughs, inventions, or innovations to shoot down airplanes as the best choice for travel. Millions of people travel by air every day of the week, which translates into thousands of private jets, jets, and helicopters flying and landing on airstrips, airstrips, and luxurious airports around the world.
Aircraft of any kind need airports to land on them, and every country on Earth has at least one airport there. No matter how big or small, luxurious or simple, these airports are in demand by people who travel by air. They frequent these buildings specially designed for aircraft and passengers as a road station, stopover, or garage. As simple as it sounds, some airports have a lot of traffic, air traffic, and pedestrians, and they can't help but make their airports bigger, look better, and feel more comfortable for the millions of people entering them, just for a few minutes. Leave these airports though, as long as the runway and the facilities available for the plane are intact and functional, nothing else at the airport will change. Here is a list of the best luxurious airports around the world.
The Most Luxurious Airports
Traveling is one of the most unique experiences on the planet – visiting new places, meeting new people, trying new food along with unforgettable adventures to live a lifetime, and travel is truly a blessing. However, no one likes actual flying let alone airports, which is usually a tedious and tedious experience that we must all endure.
However, recently, some airports have taken their game to the next level. These luxurious airports offer everything but boredom – from swimming pools, six-story malls, and fitness centers to actual beds, these airports are changing stereotypes.
Singapore Changi Airport, China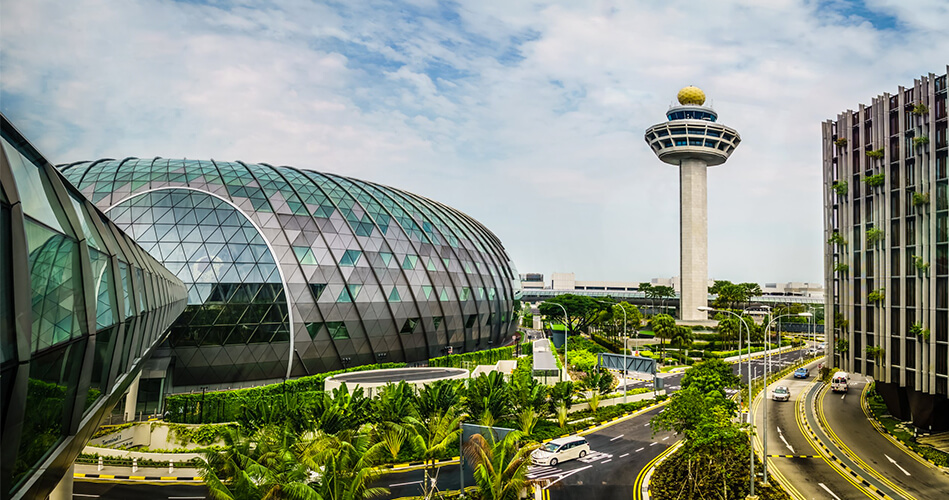 Skytrax is a UK-based private consulting firm that manages reviews for airlines and airports, conducts surveys of travelers from one country to another, and ranks results based on specific categories. Skytrax has identified Singapore's Changi Airport as one of the most luxurious airports and the best of its kind in the entire world. With two parallel runways and 4 terminals, this airport serves about 60 million passengers every year (62.22 million in 2017) and leads all the airports in overall passenger satisfaction. Imagine an airport with three gardens, an orchid, sunflower, and cactus. It also has a movie theater and entertainment platform with consoles from Xbox to Kinect. The best thing is that they are free, as long as you are a traveler waiting for a flight, they are all free.
Incheon International, South Korea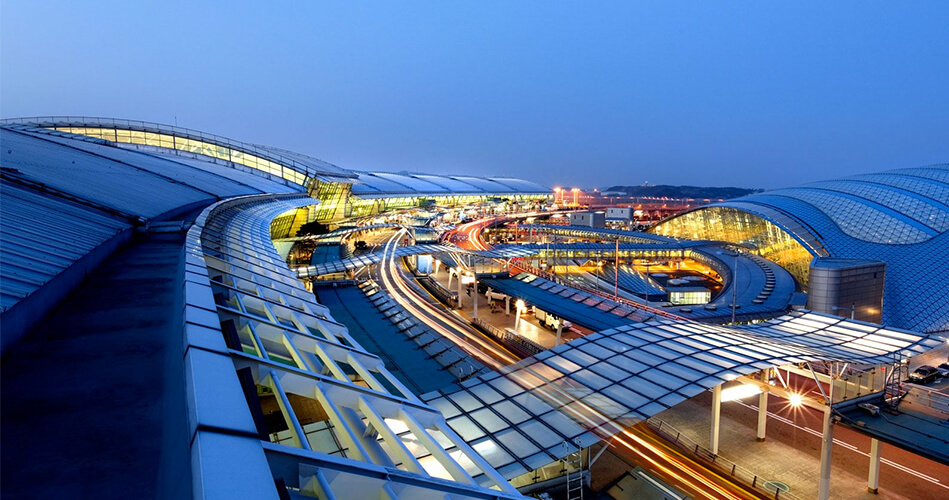 Landing at Incheon International Airport is a great service to Korean culture for the frequent vacationer. In Terminal 1, there is a media wall and photo gallery on the walkway. There are also classical Korean parades, small classical concerts, 5 museums, 5 traditional cultural experience centers, and massive pieces of art scattered throughout the airport. All showcasing the culture and beauty of South Korea. It also has two observatory floors, one of which gives passengers a beautiful view of the beautiful Oseung Mountain. Incheon International Airport was Changi Airport's second place as Skytrax Airport 6 times in the last 9 years, but it was awarded this honor in 2012 and 2009.
Hong Kong International Airport, China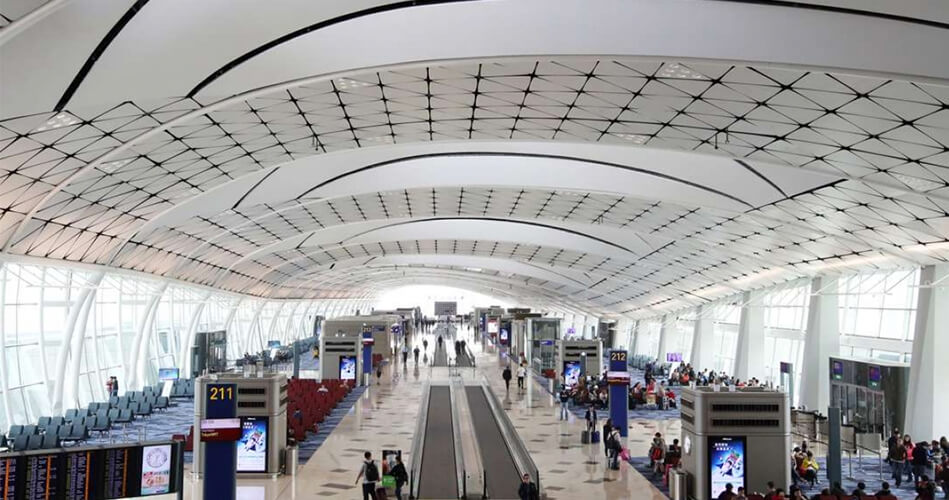 In the past decade, HKIA, or Hong Kong International Airport, has been the best and one of the most luxurious airports. Awarded by Skytrax as the eighth year airport from 11 years from 2001 to 2011. Years in which it did not get the first prize, the airport has always been in second or third place. The airport has a wonderful park which is ideal for traveling families. Dream Come True Education Park is ideal for strengthening the parent-child bond with realistic work activities for children and parents as well. Wait for your flight and communicate with your child at the same time. HKIA also has nine art, cultural, and music galleries and museums.
Hamad International Airport, Qatar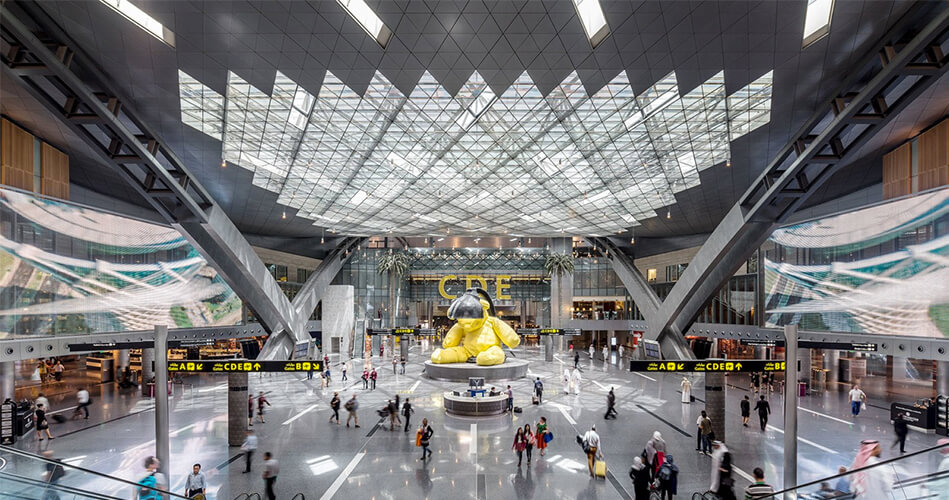 So far, we have brought out the best of the best. Hamad International Airport in the league with the five airports discussed. Having been awarded by Skytrax a rare 5-star airport award, this airport has a lot in store for its waiting passengers. For starters, the airport has 10 art galleries spread throughout the airport, all passengers can view and take pictures for free and it also has a special lounge for unaccompanied minors with free snacks, video games, and play areas. It also has a spa, swimming pool, fully equipped gym, hydrotherapy pool, and squash courts.
Zurich Airport, Switzerland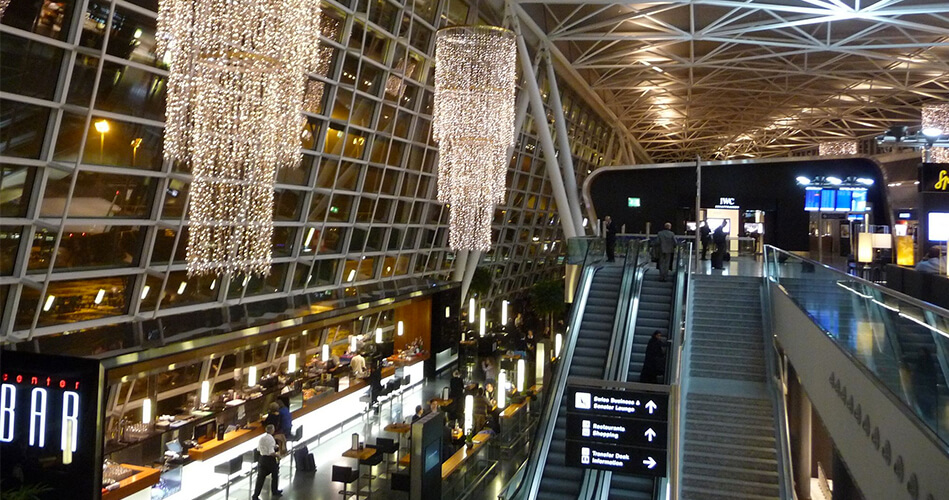 Zurich Airport is one of the most luxurious airports in the world. It is the largest airport in Switzerland and has three runways and three terminals. Also called Kloten Airport, it is located in the center of Zurich and has been in operation since 1947. Zurich Airport served around 80,000 passengers per day in 2017. Inside the airport, it has an attractive infrastructure with a modern design. Passengers can enjoy free and fast Wi-Fi and 80 different stores within the Airside Center. In 2013, Skytrax awarded it the best airport baggage delivery in the world.
Dubai International Airport (DXB)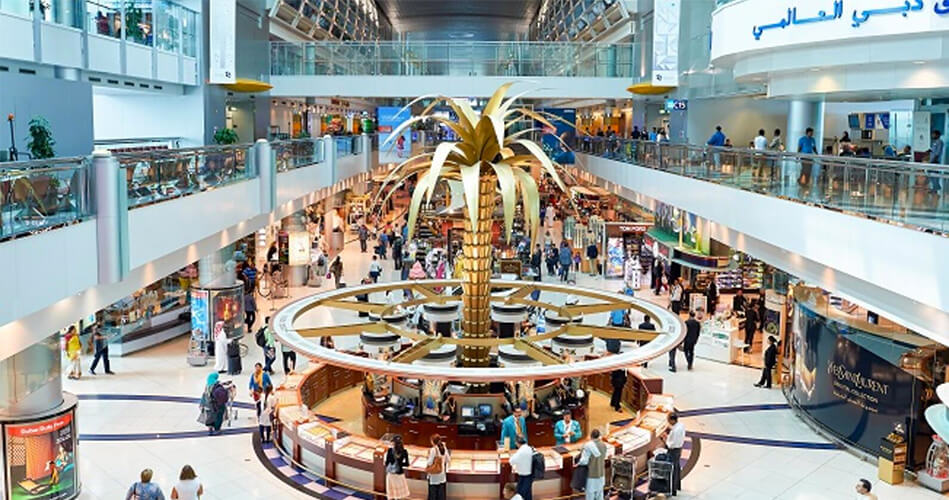 This is the main airport in Dubai, United Arab Emirates, and it is the busiest airport in the world in terms of international passenger traffic. Moreover, it is also the third busiest airport in terms of overall passenger traffic. In 2016 alone, this airport handled 83.6 million visitors and 418,220 aircraft movements, although there were only two runways. The three terminals are superb with passenger comfort and comfort at the forefront of design. The airport contains three lanes, each of which has different features for travelers. In Concourse A, there is a 4-star and 5-star hotel for guests. It is also home to first-class and business class lounges that have been decorated in a way that reflects its prestige. Concourse B houses three Emirates hotels, 18 restaurants, business lounges, and first-class lounges. In Concourse C, there is a 5-star hotel, a huge food court with 17 dining establishments, and a duty-free shopping area.
Also, read:
QUESTIONS ABOUT OUR FLIGHT ACADEMY? ASK A TRAINING ADVISOR