6 Common trainer aircraft used in flight schools
Aviation Training
|
September 19, 2019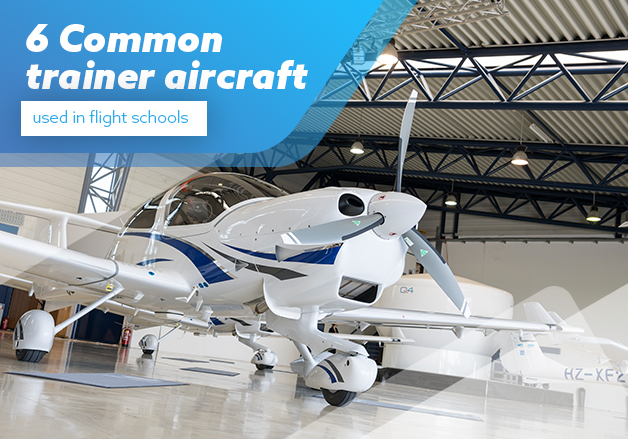 Every flight school around the world tends to use a specific type of trainer aircraft that is in tune with its vision and the way it conducts training. But what is exactly a trainer aircraft and how does it differ from other aircrafts? Also, what are the most famous types of trainer aircraft with flight schools? That is what you're going to learn while reading this article.
A trainer aircraft is a class of aircraft designed specifically to facilitate flight training of pilots and aircrew. It has certain characteristics such as the additional safety features like tandem flight controls and a simplified cockpit arrangement. Those characteristics allow trainers to safely advance their piloting and navigation skills.
Commercial pilots are normally trained in a light aircraft, with two or more seats to allow for a student and an instructor. The seats are either side by side for the pilot and instructor, or it's in tandem where the pilot is in front and the instructor behind.
So here is the most popular trainer aircraft used in different flight schools around the world:
Cessna 172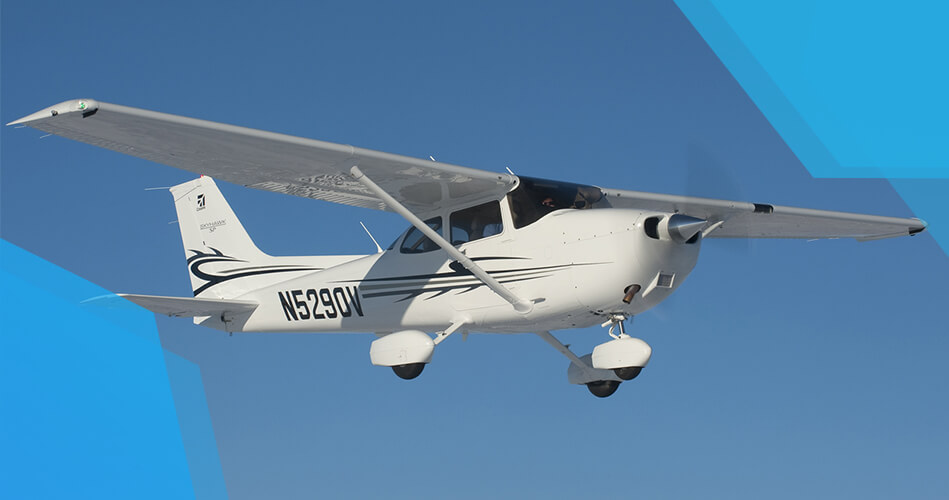 Also known as "The Cessna Skyhawk", The Skyhawk is the most produced aircraft ever as over 44,000 airframes were built since 1955. It is also the most popular single-engine aircraft ever built. With standout flight characteristics, a sophisticated glass cockpit outfitted with G1000 avionics, slow landing speed, great visibility, and a forgiving stall – the Cessna Skyhawk is a flight training ideally suited for student pilots. The 172 was based on an earlier Cessna design called the 170. Yet, The 172's design was so clean and aerodynamic that Cessna's marketing department called it the "land-o-matic" because it was so easy to fly and land.
Diamond DA40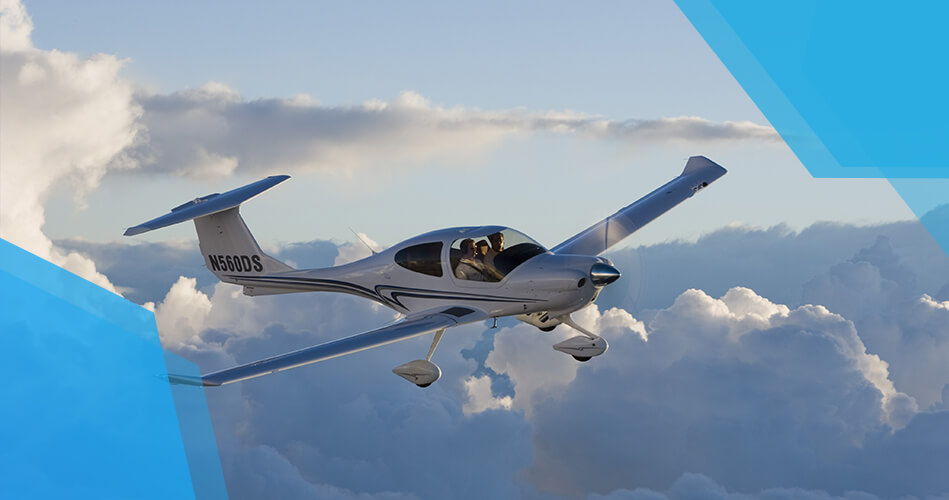 The Diamond DA40 Star is an Austrian four-seat, single-engine, light aircraft constructed from composite materials and built-in both Austria and Canada by Austrian company Diamond Aircraft Industries. Its safe handling characteristics make it an ideal primary training aircraft and its modern design allow for a cruise speed in excess of 140 knots. The excellent visibility from the cockpit along with the traffic awareness provided by the Garmin G1000 greatly enhances safety, especially when flying in congested airspace. The DA40 was the first to use G1000, which is now the standard in new aircraft.
Diamond DA42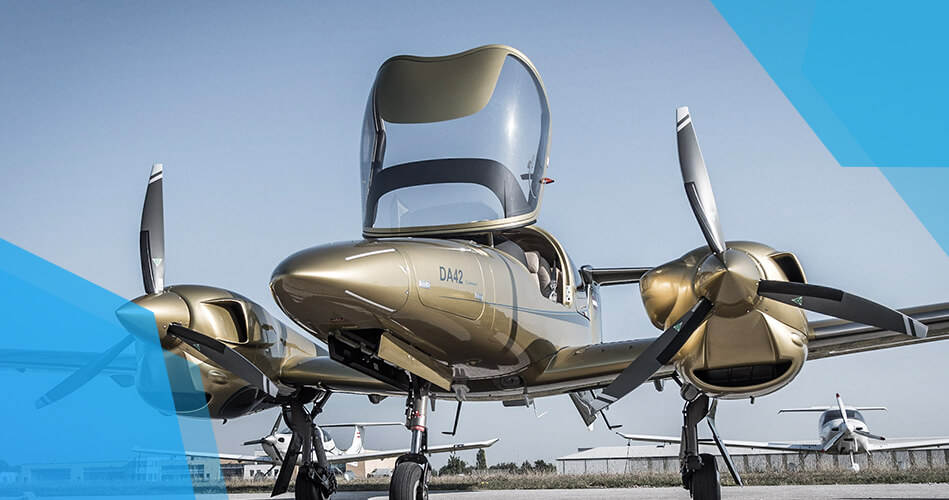 The Diamond DA42 Twin is Diamond's first twin-engine design, as well as the first new European twin-engine aircraft in its category to be developed in over 25 years. This propeller-driven airplane with four-seats and two engines allows pilots to have a backup engine in case one of the engines would fail in flight which guarantees a high safety level. The DA42 offers the ultimate in handling, stability, and control, ease of operation and structural, system and propulsion redundancies, all coupled with a high degree of crashworthiness.
 Additionally, The DA42 is the first diesel-powered fixed-wing aircraft to perform a non-stop crossing of the North Atlantic. It is equipped with active and passive safety features which help to avoid accidents in the first place and to minimize the probability and degree of injury.
Piper PA-28 Cherokee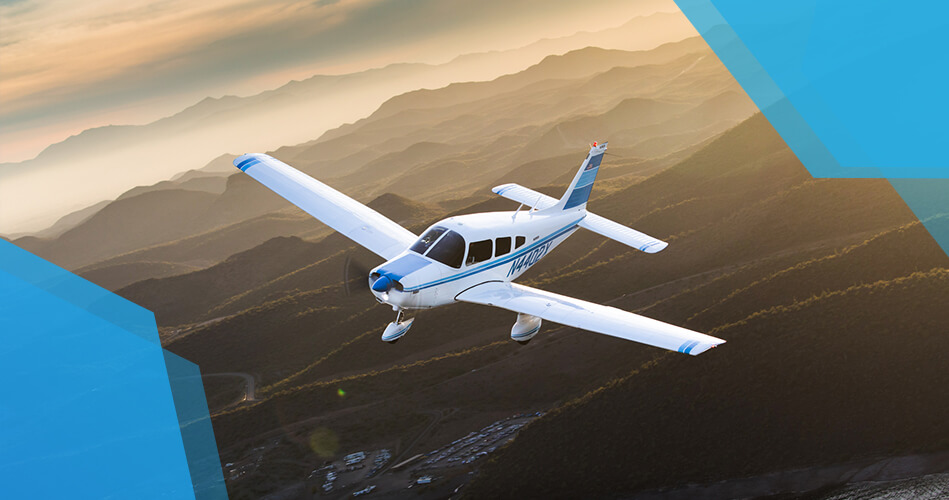 The Piper PA-28 Cherokee is one of the most worldwide well-known low-wing, training airplanes. Piper PA-28 Cherokee is a family of two-seat or four-seat light aircraft built by Piper Aircraft and designed for flight training, air taxi and for personal use. The PA-28 family of aircraft comprises all-metal, unpressurized, single-engine, piston-powered airplanes with low-mounted wings and tricycle landing gear. Piper PA-28 family has a single door on the right side, which is entered by stepping on the wing.
Cirrus SR20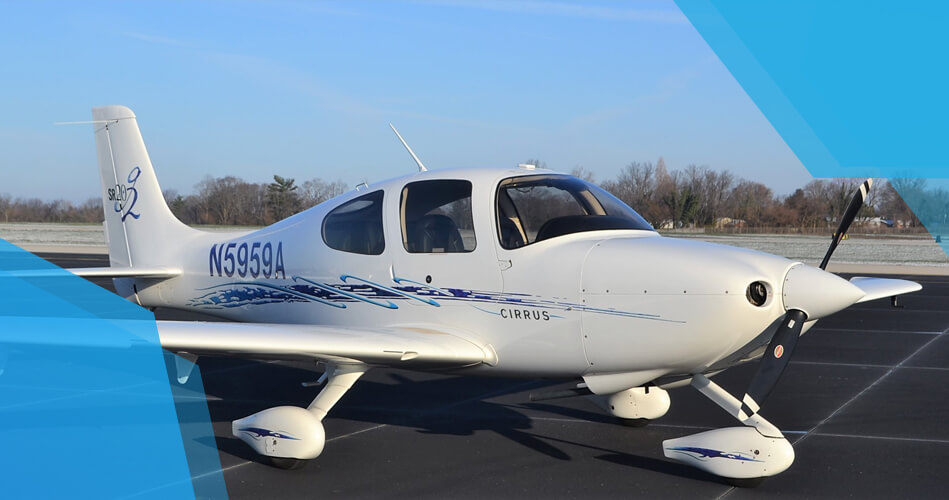 The Cirrus SR20 is an American piston-engine, four-or-five-seat aircraft composite monoplane built by Cirrus Aircraft. The SR20 is popular with many flight schools and is operated by private individuals and companies. Produced from 1999, The SR20 was one of the first aircraft to offer "advanced technology" avionics, and this was a whole new effort in-flight instructor training and awareness for students. The SR20 was the first aviation aircraft equipped with a parachute to lower the airplane safely to the ground after a loss of control, structural failure or mid-air collision.
Cirrus SR22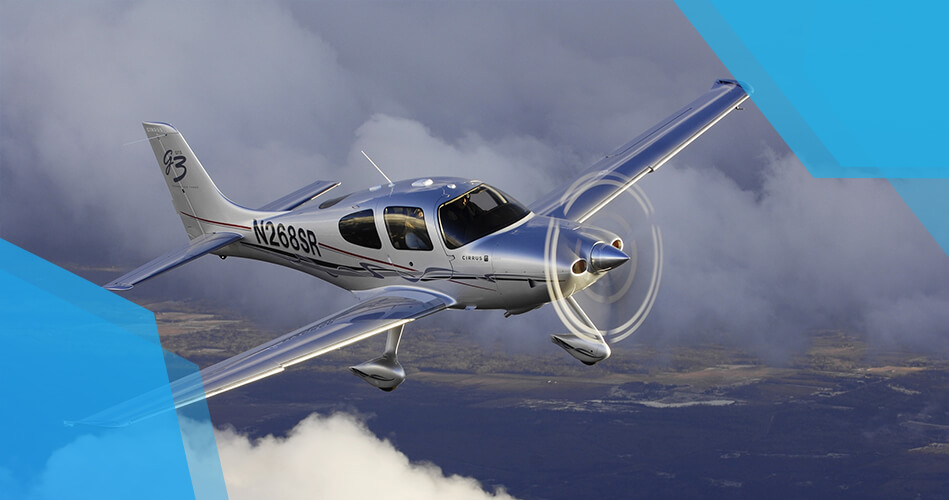 Cirrus SR22 is one of the most produced and best selling aircraft of the 21st century. It is a single-engine, four-or-five-seat composite aircraft built from 2001 by Cirrus Aircraft. Cirrus SR22 is a development of the Cirrus SR20, with a larger wing, higher fuel capacity, and a more powerful engine. However, both are equipped with the Cirrus Airframe Parachute System (CAPS), which can lower the entire aircraft to the ground relatively gently in an emergency.
To learn more about flight training see also:
References:
QUESTIONS ABOUT OUR FLIGHT ACADEMY? ASK A TRAINING ADVISOR