King Fahd International Airport
King Fahd International Airport is the largest airport in the world in terms of area. It was opened for commercial operations in 1999. The infrastructure of the airport was complete by the end of 1990, but the airport has been used for military porpuses until 1999. When King Fahd International Airport was opened for commercial use, all airlines transferred their operations from Dhahran International Airport, which was the main airport in the region up until then.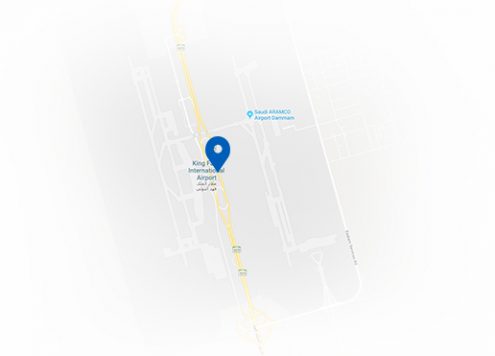 Large area
Extending over a large area of 780 square kilometers, King Fahd International Airport currently features two parallel 4,000 meters long runways. The twin runways at the airport are capable of accommodating the largest aircraft such as Airbus A340-600 and Boeing 747-400. And the new expansion plans include paving a third runway.
Strategic location
Strategically located in the Eastern Province of the kingdom,King Fahd International Airport is situated 20 kilometers away from Dammam. The location of the airport is very unique, it offers the shortest international flight in the Kingdom, as well as the longest domestic flight in the kingdom, between Dammam and Bahrain and between Dammam and Tabuk respectively.

King Fahd International Airport now serves most of the Eastern Region of Saudi Arabia, it has become the third largest travel hub in the kingdom in terms of passenger traffic.
Expansion plans
The massive area of the airport is not completely utilized at the moment. The expansion plans are ready though. The multi-phased master plan includes increasing the capacity of the airport to 30 million passengers per year, up from the current 12.6 million passengers per annum.
Best Pilot School in the region
King Fahd Airport is home to OxfordSaudia, the only approved GACAR 141 Pilot School in Saudi Arabia. The location of OxfordSaudia allows it to keep a large fleet of the best training aircraft available, specifically 60 Diamond airplanes. Being inside an airport, the largest one in the world, gives OxfordSaudia the chance to offer premium training for its students on a regular basis.