WELCOME TO OxfordSaudia, a CAE Authorized Training Centre
ABOUT OxfordSaudia, a CAE Authorized Training Center
The Saudi National Company of Aviation (SNCA) has established a new flight academy in its aviation center at King Fahad International Airport. The new flight academy is OxfordSaudia, a CAE Authorized Training Centre. Drawing upon over 75 years of pilot training expertise, OxfordSaudia's training programs provide focused ab initio training to aspiring pilots across Saudi Arabia and The Middle East. Our unique CPL program starts with a foundation year followed by a premier ground school course with high-quality flying instruction delivered in accordance with the Saudi Aviation Authority requirements.

CAE and SNCA announced at the 2017 Dubai Air Show a collaboration agreement for the creation of the OxfordSaudia, a CAE Authorized Training Centre in Saudi Arabia. CAE is providing the authorized training center the key elements for world-class cadet training such as commercial pilot license curriculum and courseware, the training of staff and
instructors, and safety and quality control systems. As a global leader in training, CAE trains more than 220,000
crewmembers a year, including 1,500 cadets.

The only academy in the world to offer training for Airbus A320 as part of its main training program, which makes our graduates the first choice for all airlines.
OxfordSaudia, a CAE Authorized Training Center is dedicated to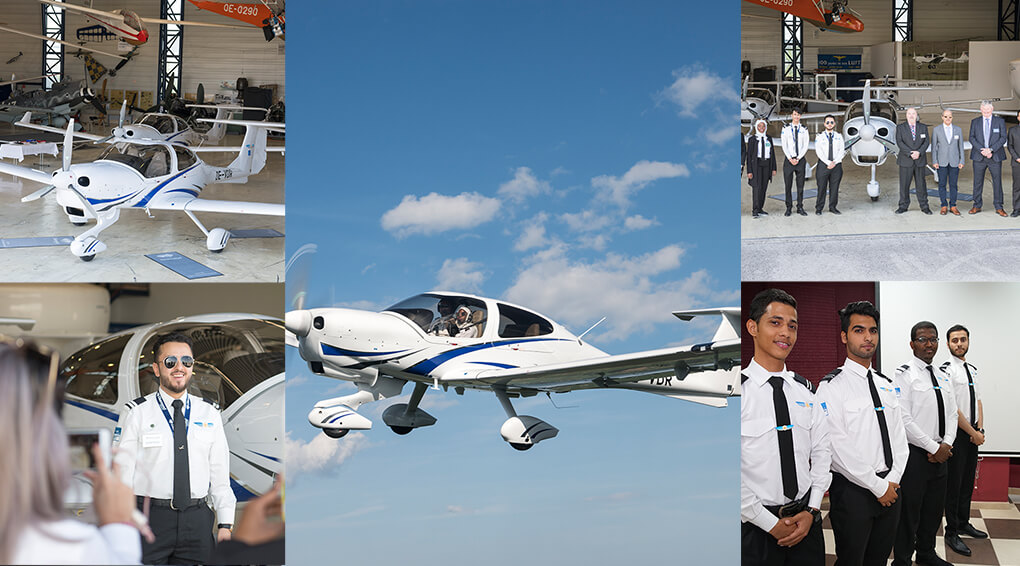 Supplying the high demand in the aviation industry in Saudi Arabia and the Middle East with excellent and well-trained pilots
According to the global reports, the middle east needs 60,000 new pilots in the next 15 years. This is a great opportunity for the young men & women of the region. Our location is in Dammam, and we are dedicated to supplying the aviation industry in this region with professional pilots who are trained with the latest technologies and methodologies.
Safety and innovation
Our students fly modern glass- cockpit trainer aircraft like the Diamond DA40 and DA42. Our fleet is brand new and costume made, all our planes are equipped with the latest avionics and safety devices.
Efficiency
After passing the requirements of the foundation year, our students can complete their training in approximately 18 months only. The curriculum is designed and derived out of 75 years of experience in pilot training.
Highest quality training
Our program is designed in accordance with the General Authority of Civil Aviation in Saudi Arabia. We have utilized 75 years of experience to create a program that best suits the needs of our students. Our foundation year will ensure that the students are prepared and ready to start their training for a Commercial Pilot Certificate with Airplane, Multi-Engine Land and Instrument Airplane Ratings.
WHY OxfordSaudia, a CAE Authorized Training Center?
The unique cadet pilot training program in OxfordSaudia, a CAE Authorized Training Center in Dammam is your gate for a successful future.