WELCOME TO OxfordSaudia Flight Academy
ABOUT OxfordSaudia Flight Academy
The Saudi National Center of Aviation is located in King Fahad International Airport on 40,000 square meter of land. The center's vision is to bring the best training providers in aviation to the kingdom. The Saudi National Center of Aviation plans to have a pilot school, a maintenance training center, and a simulator training center for commercial airlines.
The center has already established a new Pilot School at King Fahad International Airport. The pilot training programs provide focused ab initio training to aspiring pilots across Saudi Arabia and The Middle East. Our CPL training program is approved under GACAR 141.


OxfordSaudia Flight Academy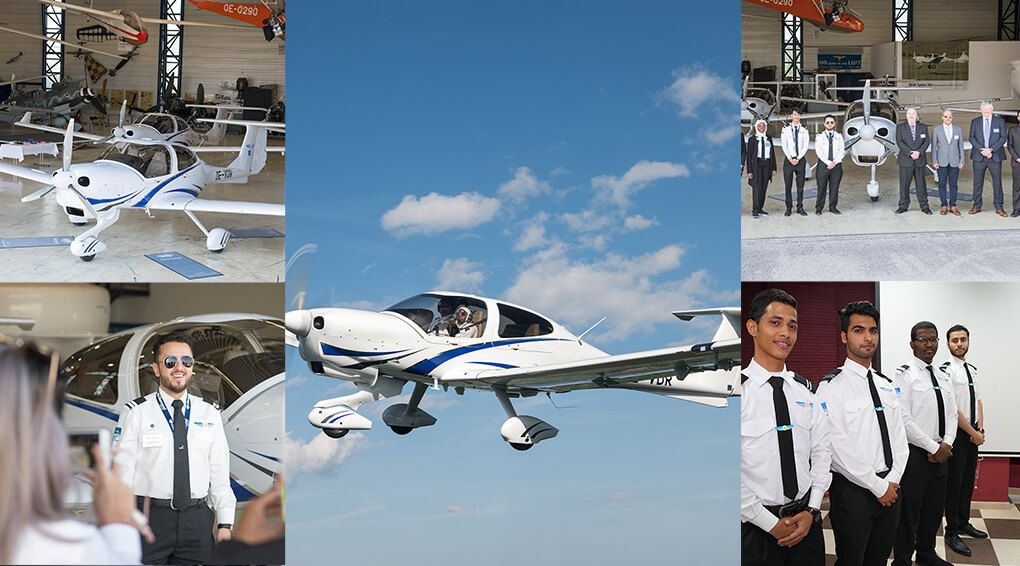 Supplying the high demand in the aviation industry in Saudi Arabia and the Middle East with excellent and well-trained pilots
According to the global reports, the middle east needs 60,000 new pilots in the next 15 years. This is a great opportunity for the young men & women of the region. Our location is in Dammam, and we are dedicated to supplying the aviation industry in this region with professional pilots who are trained with the latest technologies and methodologies.
Safety and innovation
Our students fly modern glass- cockpit trainer aircraft like the Diamond DA40 and DA42. Our fleet is brand new and costume made, all our planes are equipped with the latest avionics and safety devices.
Efficiency
our students can complete their training in approximately 18 months only.
Highest quality training
Our program is designed in accordance with the General Authority of Civil Aviation in Saudi Arabia. Our foundation year will ensure that the students are prepared and ready to start their training for a Commercial Pilot Certificate with Airplane, Multi-Engine Land and Instrument Airplane Ratings.
WHY OxfordSaudia Flight Academy?
The unique cadet pilot training program in OxfordSaudia in Dammam is designed specifically to Saudi and the Middle East to be your gate twoards achieving your dream to beciming a pilot.