ABOUT
OxfordSaudia, a CAE Authorized Training Centre
Highly Qualified Teachers
World Class Teaching
International Syllabus
The Saudi National Company of Aviation (SNCA) has established a new flight academy in its aviation center at King Fahad International Airport. The new flight academy is a CAE Authorized Training Center. Drawing upon over 75 years of pilot training expertise, The pilot training programs provide focused ab initio training to aspiring pilots across Saudi Arabia and The Middle East. Our unique CPL program starts with a foundation year followed by a premier ground school course with high-quality flying instruction delivered in accordance with the Saudi Aviation Authority requirements.

CAE and SNCA announced at the 2017 Dubai Air Show a collaboration agreement for the creation of the OxfordSaudia, a CAE Authorized Training Centre. CAE is providing the authorized training centre the key elements for world-class cadet training such as commercial pilot license curriculum and courseware, the training of staff and instructors, and safety and quality control systems. As a global leader in training, CAE trains more than 220,000 crewmembers a year, including 1,500 cadets.

The authorized training center in Dammam is funded by the Saudi National Company of Aviation and has the resources and expertise to train up to 400 cadet pilots annually.
Our CPL Program
Our reputation for high quality instruction, delivered in our purpose built modern training facilities, not to mention our unsurpassed commercial flight test pass rates, has made us the envy of the flight training industry.
Featured Gallery
View our gallery to have an insight on what it is like to be part of OxfordSaudia, a CAE Authorized Training Center
BLOG
OxfordSaudia blog covers the aviation industry in the Middle East & the Kingdom of Saudi Arabia.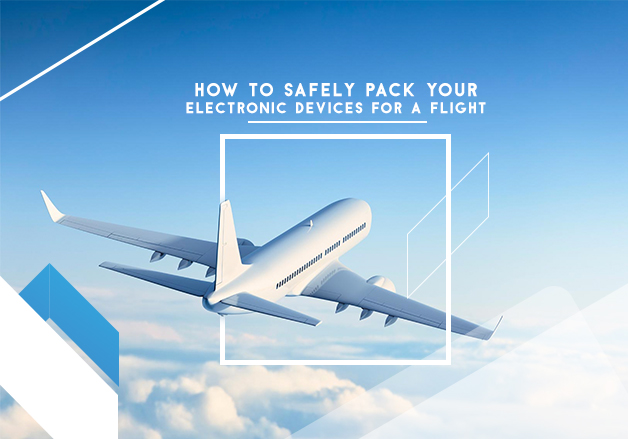 In 2017, Passengers on flights bound for the US and UK from several countries in the Middle East was no longer allowed to bring devices larger than a smartphone into the cabin. The travel world hassled till earlier this year when the US government has banned lithium-ion batteries from checked bags as it may cause explosions. On the other hand, the majority of people who travel with different electronic devices get confused and frustrated about what to take in a carry-on bag and what to leave in the checked luggage. Whether you are a frequent flyer or a first-time traveler, knowing all about organizing your electronics on a plane is a must for a much more convenient flight. Follow this article for full guidance of traveling abroad with electronics, from packing to security check, on-plane devices' using tips and much more! Packing Electronics in a Carry-On Bag It's no big deal with phones or tablets; the big issue is bringing large electronics such as laptops, E-readers, cameras, Bluetooth speakers, portable batteries, or other large Li-ion electronics on the flight. The U.S. Federal Aviation Administration (FAA) suggests that large electronic devices "should be kept in carry-on baggage. But if someone ignores the ban and packs these electronics in checked baggage, then these electronics should be turned completely off, protected from accidental activation and packed, so they are protected from damage. '' Lithium metal and lithium-ion batteries are prohibited in checked baggage so they must be placed in the carry-on. Security and TSA Checkpoint At the Transportation Security Administration (TSA) checkpoint, you will have to remove items like liquids and electronics that are larger than a cell phone from your luggage and place them in separate bins before going through security. Therefore, your bag should be neatly organized if you want to avoid that entire headache. Always pack your clothes toward the bottom and your electronics toward the top with making sure it will not get any harm if the baggage was accidentally hit the ground. NOTE: In this phase, you will have to remove your shoes, items from pockets, jewelry, and large jackets. People who are over age 75 are exempt from taking shoes and jackets off. So here's a tip, before going for the checkpoint, wear shoes that require minimal effort to take off and put back on. Also, wear shoes and clothes without metal and remove body piercings. Airport Security Screening If you take a laptop through airport security in several countries, you will need to take it out of its case and place it by itself in a plastic bin for X-ray screening. To avoid the hassle at this point, consider buying a TSA-friendly laptop case. This case allows security screeners to examine your laptop easily, but you cannot put anything else in that case. As you approach the screening checkpoint, slide your laptop along the X-ray scanner, repack it after being scanned, and do this before putting on your shoes and gathering your possessions as it might be exposed to theft. So as you pass through the security checkpoint, keep your eyes open and be aware of the people around you. Medical Electronics Of course patients are allowed to bring medical electronic devices on flights like pacemakers, neurostimulators and insulin pumps. But you must carry proof that this medical electronic device is necessary for the form of a notification card. Since most airlines cannot provide an electric source to plug in, consider having a battery-operated portable version. If your airline company provide, you'll need a DC adaptor; check the airlines' website for the specific regulations for medical devices your airline has and take your time going through security. Install the 'MiFlight' app on your phone to tell you the average line wait time in any airport around the world, and consider budgeting more time than the average passenger. Electronic cigarettes and vape You can take your vape device or e-cigarettes on a plane but only in your carry-on bag, as you are not allowed to pack it in the checked bag because of the batteries as we mentioned before. This goes for all vape pens, e-cigarettes, and similar devices. Of course, there is no smoking while onboard the plane! You're not allowed to use it or charge it. You may also need to disconnect the battery to eliminate any chance of being turned on by accident. Always check the airline's website to understand its rules about flying with a vaping device. Keep in mind that the airline could have more strict rules than the airport security administration. NOTE: As for vaping liquid, you must follow normal security rules regarding liquids. To clarify, you can bring vaping liquid in your carry-on bag as long as the container is 100ml or smaller and fits in your 1-quart clear zip-top liquids bag. Larger amounts must be packed in the checked luggage. ELECTRONICS PACKING AND USING TIPS Finally, here are some additional tips you should take note of about your electronics on a plane trip:         Use an electronics organizer for your cables, cords, USB, adapter, power bank, phones, Android and apple chargers, etc. It will protect and keep everything clean all in one place, making it very easy to carry.         Never connect to any free public wifi network that is not officially recommended for use by the airport. Hackers can easily get your information as it goes from your laptop or phone to the router when you log in. Moreover, they can make you out of access to your accounts for the next few hours while they have the keys to all of your secret data. So if you have to, DO NOT BANK OR SHOP ONLINE IF YOU ARE USING A FREE WIFI.         Put your device on airplane mode as electronics might interfere with the communication on the airplane during takeoff causing a crash. There is also a plus benefit, you will save phone power and your battery will last much longer if you turn your device's airplane mode on. And last but not least, if you're traveling to a country where theft crimes are common, leave expensive electronics home if possible and find some cheap devices to take or you can use internet cafés there.
READ MORE >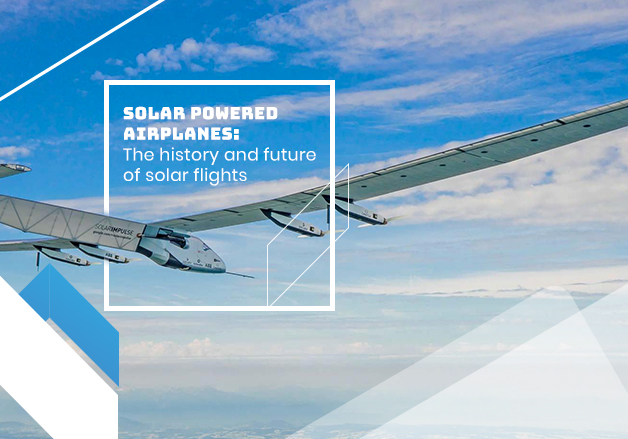 There is no doubt that the potential of solar flights and solar powered airplanes has gained momentum with the completion of Solar Impulse 1 and 2, the outcomes of the eponymous solar airplane project. However, the usage of solar flights is not a too-recent trend in aviation.  Sure, the ongoing modern global direction towards renewable and clean energy has helped accelerated its progress, but the fact of the matter is that the first successful solar powered flight to ever take place happened more than 4 decades ago. And we say successful because reports of early attempts to fly aircraft using electricity date back to the 19th century. Here, we demonstrate the history of solar aircraft from the date of the earliest known successful solar flight till today, as well as the foreseen future of this field. Mauro Solar Riser Although Mauro Solar Riser was the first manned airplane to do a solar flight, it is not the first solar powered airplane to fly in history. On 4 November 1974, AstroFlight Sunrise took off unmanned from Bicycle Lake in California state.  The earliest prototype of AstroFlight successfully completed 27 flights. Four years later, on April 29, 1979, Mauro Solar Riser, manned by its eponymous designer Larry Mauro, took off from Flabob Airport in Riverside, California to become the first manned solar aircraft to ever fly.  How did Mauro Solar Riser work?  The aircraft was powered by a 3.5 hp Bosch motor connected to a 30V nickel-cadmium battery pack which was in turn charged by photovoltaic solar panel array installed on its top wing to provide 350 Watts.  Manufactured by Ultralight Flying Machines, Solar Riser was capable of flying for 3 to 5 minutes after having its cells charged for 1.5 hours; the aircraft's speed could reach up to 32 kilometers per hour. Solar One: Even though the first Solar One aircraft was produced in December 1978, four months before the take-off of Mauro Solar Riser, it did not take off before June 1979. With the total production cost of 16,000 euros, the most expensive component of Solar One was its 750-solar cell array whose value alone mounted up to 6,000 euros. Piloted by Ken Stewart, Solar One took off in its first successful attempt on 13 June 1979 where it flew at 65 kilometers per hour for around 1.2 kilometers.  The second flight for Solar One took place on the same day, where it was manned by Bill Maidment who flew it at its maximum speed, 78 kilometers per hour. How did Solar One work? Solar One had four Bosch motors installed - each with a power of 1 hp, which were wired to a 24-cell battery pack charged by the aforementioned solar cell array. Solair 1: A made-in-Germany solar aircraft, Solair 1 utilized 2,499 solar cells with a capacity that ranges between 2.4hp and 3.0hp. The first trip of the first prototype of Solair took place on 21 August 1983, and it lasted for 5 hours and 40 minutes.  The prototype is now displayed in the German Museum in Munich. ERAST: Over the 90s, NASA has launched many lesser-known solar empowered aviation ventures and projects as a part of its Environmental Research Aircraft and Sensor Technology program (ERAST).  With the aim of developing low-cost unmanned electric airplanes to take out science missions like communication support and atmospheric studies at altitudes of more than 60,000 feet, ERAST produced several solar-empowered aircraft. The first outcome of the program, Pathfinder, has set a record for an altitude of solar-empowered airplanes in 1995 by flying at 50,000 feet for 12 hours. Two years later, Pathfinder broke its own record by flying at 71,530 feet. In 1998, Pathfinder Plus broke the record of its predecessor by achieving an altitude of 80,000 feet. Helios, the last model developed by ERAST two years before its termination in 2003, traversed the sky at an altitude of 96,963 feet.   Solar Impulse - the Present and Future: In the recent rise of and need for clean energy, the Swiss project known as Solar Impulse was launched in 2003 by Swiss engineer André Borschberg and balloonist Bertrand Piccard; the program's objective was to develop single-seated fixed-wing solar powered airplanes that have the ability to circumnavigate the globe. Test Flights: Solar Impulse 1, the first prototype of the project, completed its first test flight in December 2009 covering a distance of 350 meters about 1 meter above the ground. The flight's goal was to test the aircraft's specifications. The real test for Solar Impulse 1 came around four months later, on April 2010, when Marcus Scherdel piloted it for 87 minutes at an altitude of 1,200 feet.  In the following months, the prototype succeeded in making the first trip in which it charged its batteries within the flight (May 2010) as well as completing its first overnight trip which lasted for 26 straight hours at an altitude of 8,600 meters, setting the record back then as both the longest and highest manned solar powered flight to be made. First International Flight: Almost one year later, on 13 May 2011, Solar Impulse 1 took off from Switzerland towards Brussels, the capital city of Belgium, in its first international flight. The trip spanned 13 hours where the airplane traversed a distance of 630 kilometers with an average speed of 50 kilometers per hour and an average altitude of 1,800 meters. Madrid - Rabat: The first intercontinental flight for Solar Impulse 1 took place on June 2012 when the solar powered airplane flew from Madrid, Spain to Rabat, Morocco in a 19-hour flight. Specifications of Solar Impulse 1: Solar Impulse 1 utilized 4 electric motors powered by 4 Lithium-Ion batteries, each with a capacity of 7.5 kilowatts; the batteries were charged by 11,600 solar cells installed on the aircraft's upper wing. The airplane's speed could reach up to 70 kilometers per hour, with an endurance of 36 hours and a maximum altitude of 12,000 meters. Solar Impulse 2: In 2011, the Solar Impulse program began working on building its second eponymous aircraft and completed it in three years.  Solar Impulse 2 featured many advanced technologies and specifications that were not in its predecessors like an autopilot system and an oxygen mask, enabling the airplane to fly at an altitude that can reach up to 12,000 feet. As for performance specifications, Solar Impulse 2 was considered a significant leap forward for solar powered airplanes. The aircraft has a maximum speed of 140 kilometers per hour, almost double that of Solar Impulse 1. This was made possible by the aircraft's upgraded power plant which comprised four electric motors connected to four lithium-ion batteries charged by 17,248 solar cells installed on its 72 meters long wing. Test Flights: Solar Impulse 2's first take-off occurred in 2014, where it reached an altitude of 1,700 meters and traveled at an average ground speed of 56 kilometers per hour.  In October of the same year, Solar Impulse 2 completed both its first night flight and its first flight at maximum altitude. World Circumnavigation: Between the years 2015 and 2016, Solar Impulse 2 headlined the global aviation industry news when it embarked on a round-the-world circumnavigation which started on 9 March 2015 and concluded on 23 July 2016.  Over the course of  490 days, the solar powered Solar Impulse 2 traveled an accumulated distance of 43,000 kilometers in a total flight time of 550 hours (22 days and 22 hours) during which it produced 11,000-kilowatt hours. In the tour, Solar Impulse 2 traveled across 18 cities located in Asia, Africa, Europe, and North America and over two oceans (the Pacific and the Atlantic) and three seas (the Mediterranean Sea, the Red Sea, and the Arabian Sea). Sure enough, Solar Impulse's circumnavigation has broken 19 records, including the Longest Solo Flight in an Airplane which was set by the aircraft's flight from Japan to Hawaii, piloted by André Borschberg. Future of Solar Impulse: In 2016, the program announced its plans to develop a third Solar Impulse airplane that would be able to accomplish some of the tasks usually done by satellites. It is still unclear when we should expect to see the new prototype. Advantages of Solar Powered Airplanes: 1- Environment-friendly:  Clearly, the biggest advantage of solar powered flights, and the factual main purpose of developing them is that they depend on a clean form of energy that causes zero harm to the environment. 2- Free Energy Source: Solar energy is a clean, free, and renewable source of energy, which gives it a grand advantage over fossil fuel. Disadvantages of Solar Powered Airplanes: 1- Weather Dependency: Though this is true for all types of aircraft, weather changes impact traditional flights to a less extent than it does solar powered flights.  While the weather can delay the schedule of traditional aircraft or make flying it a more difficult task, solar powered aircraft will not be able to fly except in specific weather conditions - especially in long-distance flights as it would need to recharge while it is up in the air. 2- Expensive Equipment: While the energy source in itself is essentially free, the equipment and technologies required to harness and utilize solar energy are extremely expensive considering the scale on which it would need to be used to fly single-rider aircraft, let alone the commercial-use airplanes. Conclusion: The shift towards renewable energy sources generally, and in the aviation industry specifically, is indeed a positive step towards preserving the environment and decelerating climate change. However, solar powered airplanes have a very long way to go before they can act as a complete alternative for fossil fuels. That being said, solar aircraft in its current and predicted future forms, can still be useful in fields like atmospheric research and communications. We can always use less consumed fossil fuels.
READ MORE >
Location: King Fahad International Airport Passenger Terminal, Boarding Level Beside the Main Fountain Tel: 920002624