Flight simulator games: Top games for aviation geeks
Aviation World
|
December 04, 2018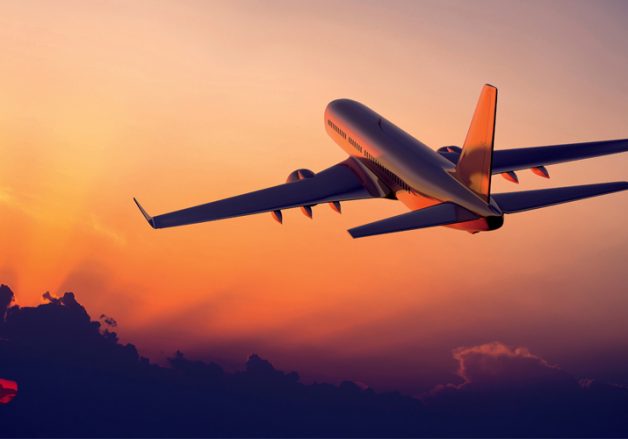 If you are into technology and into aviation, chances are you very much into flight simulator games. If you are not you are missing a lot!
Flight simulator games give you a chance to have fun in a world that you love and find interesting. They allow you to spend a relaxing time in the virtual skies.
So here are the top flight simulator games for aviation geeks, try them this summer!
X-Plane 11 Global Flight Simulator
Officially released on March 30, 2017, X-Plane is a flight simulator game produced by Laminar Research.
It is available for both desktop and mobile. This flight simulator with its 3D cockpits and realistic landscapes delivers a wonderful gaming experience for serious aviation fans.
You can even build your airplane, design your airport and share them with other players. Additionally, the simulator allows users to change flight conditions.
X-plane is the most realistic flight simulator game; it is even used sometimes for flight training purposes.
Microsoft Flight Simulator
Microsoft Flight Simulator is a series of flight simulator games, for the Microsoft Windows. This series is one of the best as well as the longest-running home flight simulator programs.
In the market for 35 years now, Microsoft Flight Simulator is probably the longest-running PC game series of all time.
This simulator allows you to fly across the world, plan your own routes and create your own airplanes. Moreover, you get to accomplish missions given by the game.
FlightGear Flight Simulator
FlightGear Flight Simulator is a free, open source multi-platform flight simulator developed by the FlightGear project.
The project was first released in 1997 and continued to develop ever since.
The game features numerous aircrafts and landscapes, and more are added continuously. It can be played solo or with multiplayers.
IL-2 Sturmovik
This series of World War II combat flight simulator video games was originally created by Maddox Games.
The series features a huge number of flyable aircraft of various origins, historical aircrafts that participated in the war. The Different installments of the series feature the different theaters of World War II.
IL-2 Sturmovik is one of the leading World War II flight simulators, and one of the most popular. The newest edition of the IL-2 Sturmovik series is IL-2 Sturmovik: Battle of Stalingrad, was released in November 2013. There is a new one expected to be released this year though.
Digital Combat Simulator
Digital Combat Simulator, also known as DCS, is a series of combat flight simulator games. It was developed by Eagle Dynamics and first released in 2008.
The accuracy of the aircraft simulation differs greatly according to the type of flight model, and the edition of the game.
DCS World includes a mission editor for user created tasks. This allows users to extend provided missions, or create their own unique missions.
Airport City
Okay maybe not a flight simulator, but we had to include Airport City because of its extreme playability! This is one of the most engaging and the most fun airplane games. And it is available for both desktop and mobile.
The aim is to build your airport, manage it and expand your fleet. In addition to that, you can start up your own space exploration program, how cool is that!
You start the game with a small airport comprising a single runway, a few crew members, and very basic operational buildings.
You upgrade your airport by completing different missions, arranging flights to travel around the world, and upgrade the adjacent support city while expanding your airport. Your mission should you choose to accomplish it is to become an aviation mogul and build an outstanding airport.
For more aviation infused fun see also:
QUESTIONS ABOUT OUR FLIGHT ACADEMY? ASK A TRAINING ADVISOR