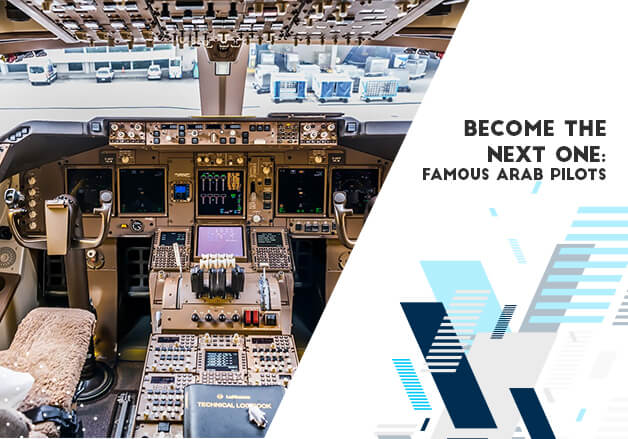 The future is wide open for pilots, the sky is literally the limit to this career path. This is especially true for Arab pilots because the aviation industry is taking huge leaps in the Middle East. And as the aviation sector in the region grows, the need for qualified pilots grows. And the sector is expected to grow rapidly in the upcoming years.
Laying the foundation for this bright future, some highly qualified Arab pilots have been working their way in the sector for years and years, making it easier for others to join.
Let's take a look at some successful Arab pilots and hear their inspirational stories, one way or another these pilots have accomplished what we all dream of, a successful career in their chosen field.
Wesam Sameer Al-Najjar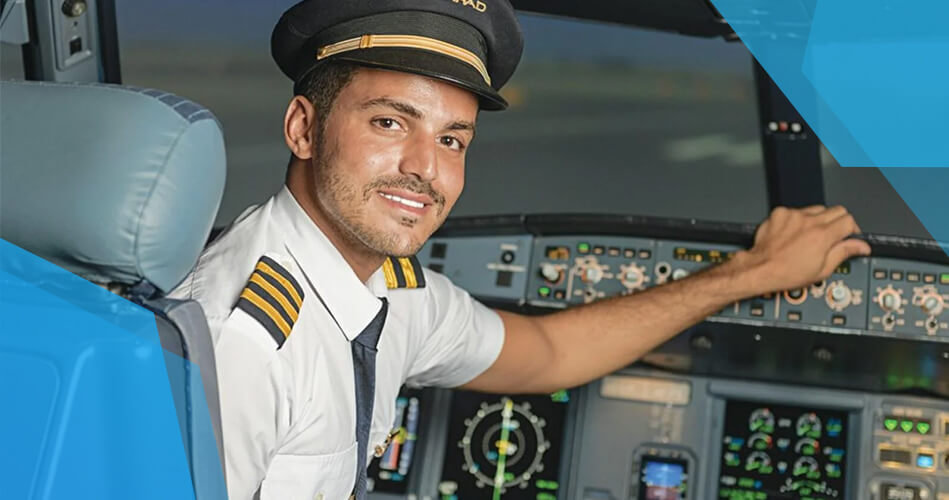 The youngest Saudi to fly the A380, Wesam has flown the A318, A319, A320, A330, and A330 Cargo aircraft, among others.
Before his 29th birthday, Al-Najjar had already flown to more than 100 countries and spent around 4000 hours in the cockpit.
One of 10 children, Al-Najjar has lost both his father and mother early, his beloved uncle has been his first supporter in achieving all his dreams.
Al-Najjar grew up in Madinah, in the western region of Saudi Arabia. He decided to become a pilot in his late teens because he found it to be the perfect job. He started to pursue his dream right after graduating from high school.
Nevin Darwish
The first female pilot to fly the world's biggest commercial plane, the Egyptian pilot flew the Airbus 380 from Dubai to Vienna, and back. 
The captain soared through the skies, leading an all-female crew on the special occasion of International Women's Day. 
Emirates Airlines announced the event by posting a 2-minute long video on its YouTube channel, showing a glimpse of the glorious flight.
In the video, Captain Darwish is accompanied by Emirati Captain Alia AlMuhairi.
The event is a huge milestone and motivates younger women to pursue their dreams and thrive in glory.
Mariam Al-Mansouri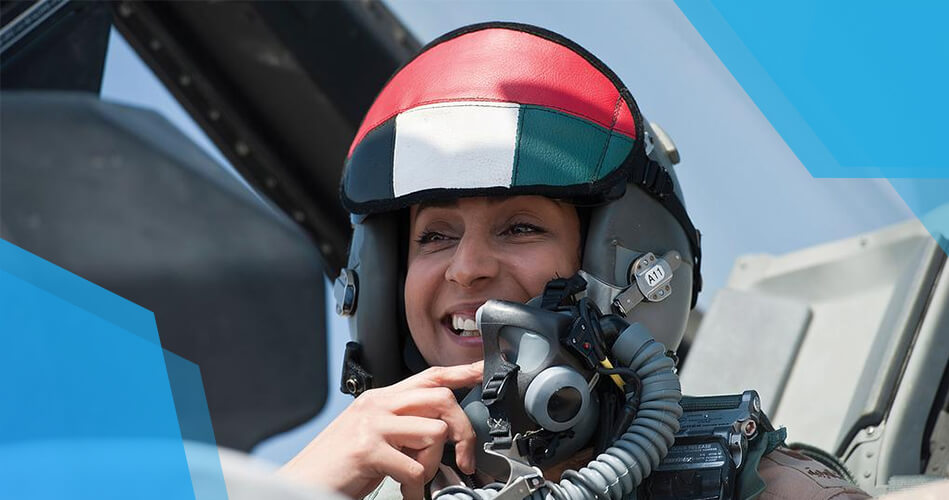 The first female fighter pilot of the United Arab Emirates. Flying an F-16 Fighting Falcon, al-Mansouri led UAE mission airstrikes against ISIS.
She was one of the first women to join the United Arab Emirates Air Force (UAEAF).
In an interview with CNN, Al-Mansouri said she's dreamt of becoming a pilot since high school, but she had to wait until women were allowed to join the airforce.
Before overcoming gender stereotypes, Al-Mansouri earned an undergraduate degree in English literature from United Arab Emirates University and worked for the army general staff in other categories.
One of 8 children, Al-Mansouri said her family supported her dream career.
Princess Basmah Bani Ahmad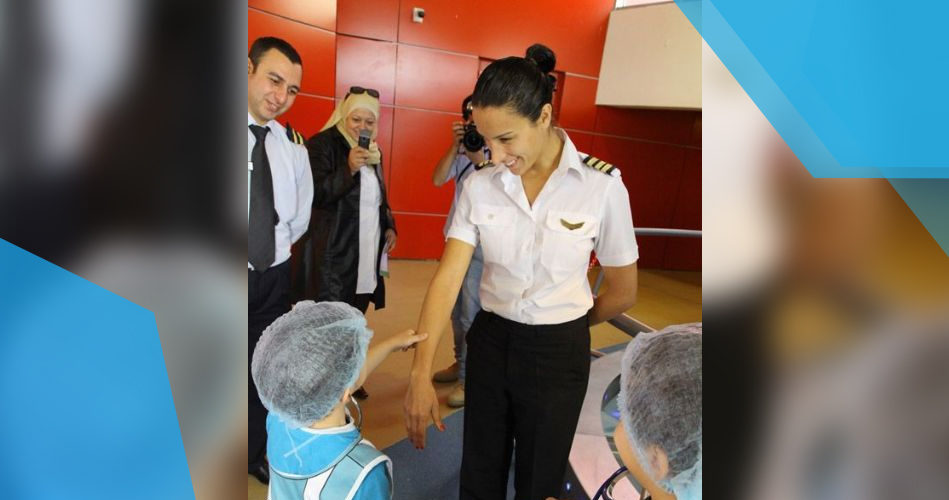 The Princess is the second wife of Prince Hamzah Bin Hussein of Jordan. Living most of her childhood in Canada, her royal highness left her studies in Mathematics at the University of Western Ontario to take the hobby of aviation. 
Her royal highness moved back to Jordan in 2005, where her highness trained with The Middle East Aviation Academy in Amman to obtain a flight instructor license. 
Her highness was Jordan's first female to earn a basic aerobatics certificate. Her highness met Prince Hamzah at Dubai Air Show in November 2011.
Sheikha Mozah bint Saeed bin Rashid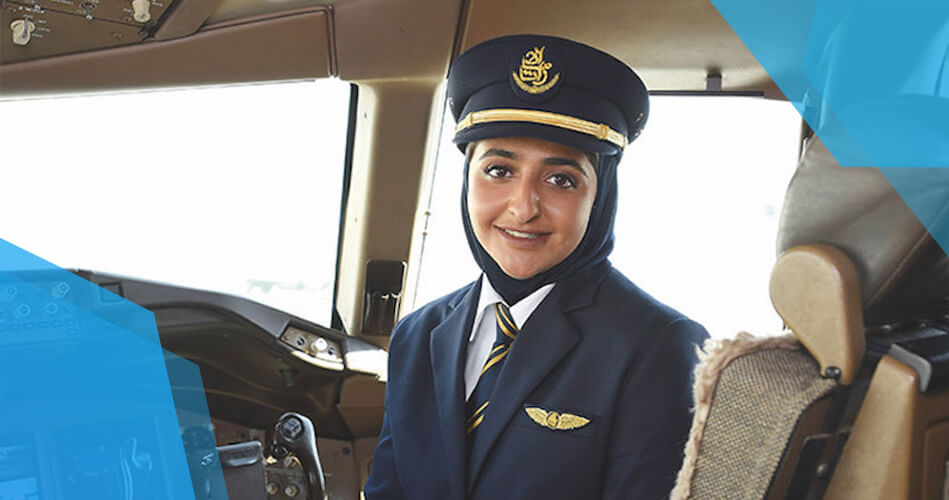 Sheikha Mozah is the first royal from Al Maktoum family to fly a commercial plane. She is the beloved niece of Sheikh Mohammed bin Rashid Al Maktoum is the Vice President and Prime Minister of the United Arab Emirates, and ruler of the Emirate of Dubai.
Sheikha Mozah passed the commercial test from CAE in April 2016. She has been documenting some of her work by posting pictures on her Instagram account, wearing the pilot uniform. She also has a picture with the Crown Prince of Dubai, Sheikh Hamdan Bin Mohammed bin Rashid. She was featured in Vogue Arabia's March 2018 issue. Sheikha Mozah is very proud of her achievements, as she should be, breaking social norms for women in royal families.
Karim Nafatni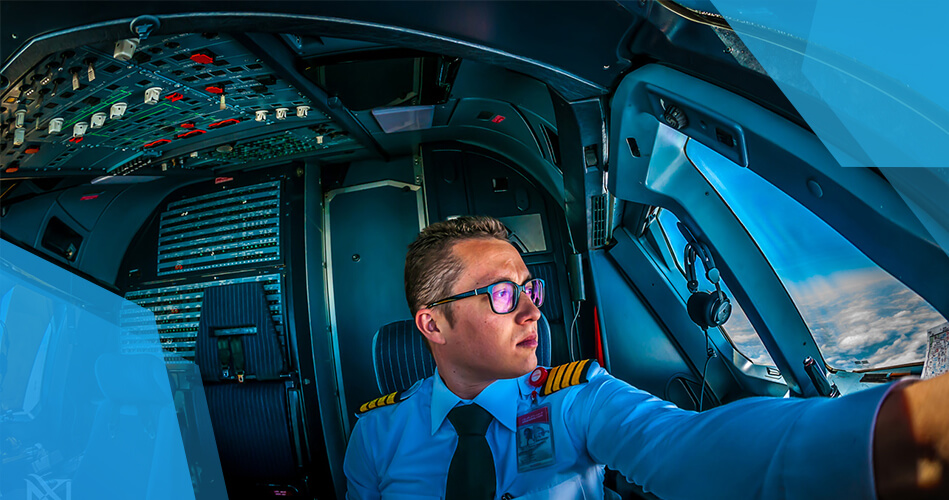 One of the most famous Arab pilots, the French-Tunisian captain pilot lives in the United Arab Emirates. At the age of 19, Nafatni was the youngest co-pilot on an A320 in Tunisia. 
Working as a pilot has been his dream as a child, and now he's living the dream and more. Nafatni found his hobby of photography when he bought his first camera, and he fell in love with architecture photography. That was when he realized that he could take gorgeous shots from the cockpit. 
Stating that he only started to take photography seriously in 2010, Nafatni won the Best Architecture Shot for the 2013 award on the popular photography and photo-sharing website 500px. His work went viral all over the internet. He was mentioned by the UK's Daily Mail, which called his work "a bid to document his daily routine through a series of otherworldly images that look more like oil paintings than photographs and reveal exactly what it is like for pilots at 35,000 feet." Nafatni was also the first to create the genre of photography "called high-flying".
Alia AlMuhairi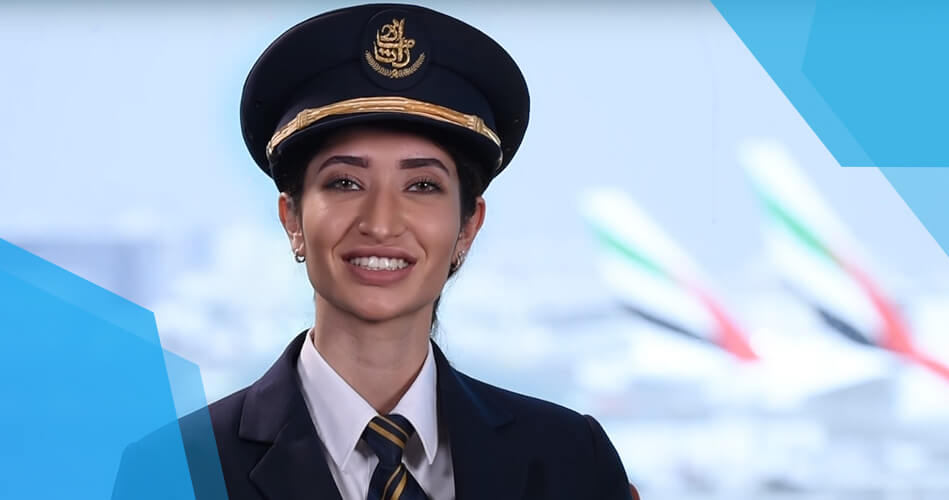 Emirates Airlines' First Officer since 2012, Emirati Alia AlMuhairi has been shining ever since the Emirates Airlines' ad campaign showed her co-piloting the first all-female crew Airbus A380 on International Women's Day. 
In an interview with Al Arabiya, AlMuhairi said that she received support from her family and community, but that wasn't always the case, "At first, my mother was scared for me and telling me it would be difficult to travel alone and such. There were also others in my society who said that customs and traditions forbade women from such fields. But at the end I gained all their support," she said. 
And in the same interview, Muhairi told Al Arabiya "Thankfully my country, the United Arab Emirates, opened up opportunities for women to enter this field. Aviation is obviously dominated by men so I thought why can't I, as a woman, try out for the job. I'm no less than my male counterparts". Muhairi says that she aspires to, one day, become an aviation trainer to help the next generation of young pilots.
To learn more about famous pilots see also:
QUESTIONS ABOUT OUR FLIGHT ACADEMY? ASK A TRAINING ADVISOR