Meet the cabin crew members: Who are they and what are their jobs
Aviation World
|
December 04, 2018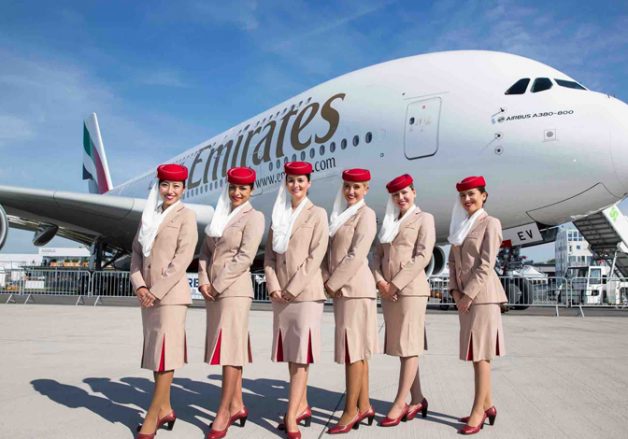 A Cabin crew member is a qualified crew member who is assigned by the airline to perform duties related to the safety of passengers and flight during operations. This is the definition you can find in dictionaries for cabin crew members. But what does this really mean?
How many members are in the crew? What are their qualifications? What do they really do for the duration of the flight?
We are here to tell you all about it, meet the cabin crew members.
How many members are in the crew?
The team consists of a Chief Purser (an In-flight Service Manager or Cabin Services Director), who is responsible for the crew as the team leader, in addition to a number of flight attendants. The number of flight attendants depends on the type of aircraft and the duration of the flight.
International safety regulations command that the number of flight attendants required is at least one flight attendant per 50 passenger seats. However, in small planes with up to 19 passenger seats, no flight attendant is needed.
What are their duties?
1-   Safety and security
The main role of Cabin Crew members is to ensure the safety and security of everyone on the plane, including passengers and other crew members.
The Crew usually follows very strict procedures and set of rules to maintain the safety of the aircraft and everybody on the flight.
Cabin Crew are excellently trained to deal with any given emergency, including passengers who need first aid, troublesome passengers, on-board fires, flight turbulence and, if needed, emergency evacuations. They undergo a security training course that ranges from 4 weeks to 6 months.
Flight attendants attend a safety briefing with the pilots and lead flight attendant before each flight. During which they go over safety and emergency checklists, as well as any specific conditions or specific instructions regarding this flight.
2-   Customer service duties
Flight attendants are responsible for serving food and drinks to passengers once the plane is up in the air.
They also must conduct regular cabin checks to ensure the smoke detector has not been disabled or destroyed and to restock supplies as needed, as well as systematic cockpit checks to check on the health and safety of the pilot(s).
They also have to respond to any passengers with special needs or requests and try to assist them as possible.
Attendants must ensure the cabin is secure during turbulence and all passengers are safely seated. They also assist any special needs passengers and small children off the airplane and escort unaccompanied minors to the designated person picking them up.
What are their qualifications?
Cabin crew members undergo thorough training by the airline, so usually no specific degree is required.
However, they must have excellent communication skills, and be fluent in at least one more language in addition to their mother tongue. More languages are always a plus!
They should also be team players; the crew should be able to act as one in case of emergency. However, they should as well be able to take the initiative and make instant decisions when needed.
In addition to all that, the crew should be presentable and have excellent people skills. After all, they are ambassadors to their airline. And IATA studies show that passenger satisfaction with an airline highly depends on the friendliness and helpfulness of the cabin crew.
For more about aviation careers see also:
QUESTIONS ABOUT OUR FLIGHT ACADEMY? ASK A TRAINING ADVISOR