Longest flight: The longest nonstop flights
Aviation World
|
September 24, 2020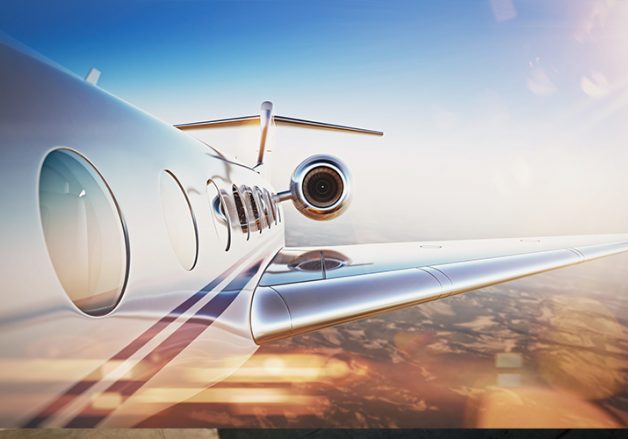 There has been a lot of talks the past few days about Singapore airlines launching the longest flight in the world. The 20-hour trip between Singapore and New York, which covers a distance of around 9,500 miles, is expected to launch by October 2018. And The aircraft chosen for the longest flight in the world is the new Airbus A350-900ULR (ultra-long-range).
It is noteworthy to mention that Singapore Airlines used to fly the Singapore-New York route until 2013 when it was suspended due to high fuel costs.
Advanced fuel-efficient technology has opened up new possibilities in the world of aviation, allowing airlines to target more nonstop flights.
But other than the new still in preparation flight, what is the longest flight in the world at the moment? Let's take a look at some of the longest flights currently available in the aviation world.
Qatar Airways: Auckland – Doha
Covering a distance of 9,032 miles, this flight takes up to 18 hours, 5 minutes of nonstop flight time. Seems like a lot of time for a traveler to sit on board a plane!
The good news is though that the aircraft used for this rout is the Boeing 777-200LR, which is one of the most luxurious planes available in the world right now. The fully reclining seats definitely make the trip more bearable.
Qantas: Perth – London
The first commercially scheduled non-stop service between Australia and Europe, this flight is Qantas's longest non-stop flight. During a long flight time of around 17 hours, 20 minutes, this flight covers an equally long distance of 9,010 miles.
And the aircraft chosen for this mission is the Boeing. The Dreamliner offers several jetlag-fighting features like higher cabin pressure and humidity as well as bigger windows. Qantas worked with scientists at the Charles Perkins Centre in Sydney University to customize everything from in-flight lighting to meal service and more in order to help passengers adjust to the destination time zone faster.
Emirates: Auckland – Dubai
During a flight time of 17 hours and 5 minutes, this flight covers a distance of 8,824 miles.
The aircraft used for this flight is Airbus A380. The plane is generally comfortable but the three-four three setting in the economy class might be a little claustrophobic in such a long flight.
The highlight of this very long flight is the inflight entertainment system called ICE. It boasts 600 movies in numerous languages other than Standard English and Arabic usually available, from Hungarian to Portuguese, Swedish, and Farsi. There are hundreds of TV, music, radio channels, and audiobooks, also in multiple languages. The trip might be long but it certainly isn't boring.
United: Los Angeles – Singapore
This flight covers a distance of 8,770 miles for 17 hours, 50 minutes of flight time. And it is noteworthy to mention that United is the only U.S. carrier that offers direct flights between Los Angeles and Singapore.
Boeing 787-9 Dreamliner is the aircraft that flies this particular line. One of the most luxurious aircraft in the world, the Dreamliner features business class, premium economy, and economy seats.
United: Houston – Sydney
This flight crosses a distance of 8,596 miles for 17 hours and 30 minutes of flight time.
Very popular among long haul flights, The Boeing 787-9 Dreamliner is again the chosen aircraft for this flight.
Interestingly enough, the plane arrives at Sydney two days after leaving Houston, with one day lost because of the International Date Line. On the return journey, however, passengers will arrive 75 minutes before they set off, local time. Aren't long haul flights the most interesting thing ever?!
Cathay Pacific: New York – Hong Kong
The "Cathay Pacific" company allows travel from New York City to Hong Kong, China, and that flight requires 14 hours and 39 minutes to cover a distance of 12.9 thousand kilometers.
Delta Airlines: Johannesburg – Atlanta
The flight between Johannesburg, South Africa, and Atlanta, Georgia, USA, takes about 16 hours and 35 minutes on board a "Boeing 777-200" belonging to the American company "Delta Airlines", with a distance of more than 13.5 thousand kilometers.
Saudi Arabian Airlines: Jeddah – Los Angeles, USA
The "Boeing 777-300" of the "Saudi Airlines" company needs approximately 16 hours to travel from Jeddah to Los Angeles, USA, and the distance of that flight is about 13.40 thousand kilometers.
Australian airline Qantas: The US state of Texas – the city of Sydney
The Australian airline "Qantas" offers that flight between the US state of Texas and the city of Sydney in Australia on board an Airbus "A380-800", and it is the longest non-stop flight in the world, taking about 16 hours to travel more than 13.8 thousand kilometers.
Emirates: Dubai and Houston, USA
Emirates Airlines offers a flight from Dubai to Houston, Texas, on an Airbus A380-800, which takes 16 hours and 19 minutes to travel more than 13.13 thousand kilometers.
American Airlines: Dallas-Fort Worth – Hong Kong
American Airlines provides the ability to travel from "Dallas Fort Worth Airport", Texas, to Hong Kong, China, on a Boeing 777-300, and that flight takes 15 hours and 8 minutes to cover a distance of 13 thousand kilometers.
Emirates: Dubai – San Francisco
Emirates Airlines offers this flight, which takes about 15 hours and 37 minutes to complete its flight between Dubai and San Francisco, California, USA, using an Airbus A380-800.
QUESTIONS ABOUT OUR FLIGHT ACADEMY? ASK A TRAINING ADVISOR