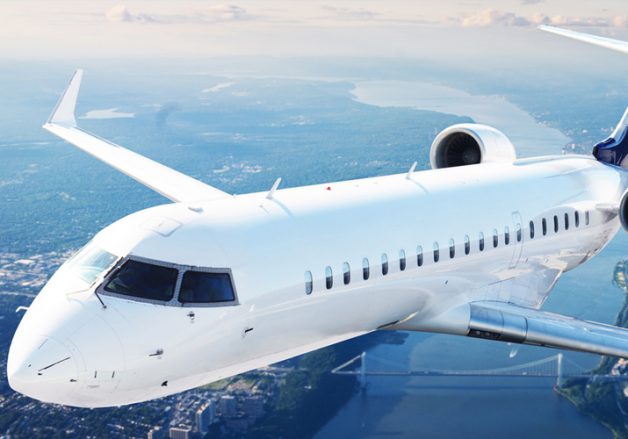 Flying can be tedious. Crowded with accommodating trips, slow flight attendants, pleasant food, and almost nothing can make air travel an uncomfortable experience rather than a rest. During international flights, You end up falling with back pain, dark circles, and a dehydrated body. But flying should not always be a nightmare. There are a few luxurious flights that make travel a quiet and enjoyable experience.
Money can't buy everything, but it can definitely buy a high-class flight in the air. There are luxurious and expensive airlines. You will be amazed at its bright appearance, cleanliness, hygiene, and comfort. You will never have a comfortable and luxurious travel experience like the one you provide.
The Skytrax rankings are based on feedback from millions of travelers from 105 diverse countries. This yearly survey measures around 50 factors ranging from boarding procedures to seat comfort to the quality of service. So, according to Skytrax, what are the best airlines in the world?
As the survey is yearly, the answer changes every year, and the ranks change. But usually the top airlines try to keep their place at the top by offering a great costumer experience. Over the past decade, airlines from the Middle East have mostly dominated the top 10 places in this ranking.
So let's take a closer look at some of the best airlines in the world according to Skytrax.
Garuda Indonesia: number 10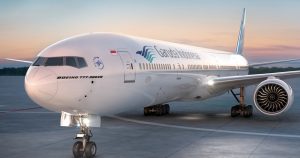 Garuda Indonesia is the flag carrier of Indonesia, over the past few years the airline has undertaken extensive fleet renewal and service improvement measures to get a place among the best airlines in the world, and so it did.
For the second year in a row, Garuda's flight attendants took home the award for the World's Best Cabin Crew in 2017.
Moreover, economy fliers have stated that the economy seats were so comfortable and the selection of Southeast Asian cuisine was exquisite.
Hainan Airlines: number 9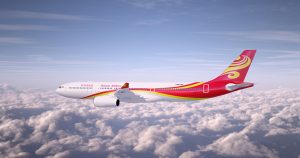 Established in 1993, The Chinese airline is swiftly expanding throughout Asia, Europe, and Australia. The airline has leapt from 22nd place all the way into the top 10 in just three years!
Travelers have praised the attentive service and the luxury of business class accommodations. Furthermore, Hainan won the awards for Best Airline in China and Best Airline Staff Service in China.
Etihad Airways: number 8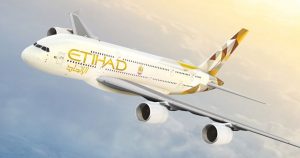 Based in the capital Abu Dhabi, Etihad Airways is the flag carrier of the United Arab Emirates. Etihad's extensive fleet travels to almost 100 destinations around the globe.
The outstanding airline is mostly renowned for its trademark Residence flying apartments and the luxurious first-class and business-class suites.
Coming at number 8 for Skytrax survey 2017, Etihad was awarded for World's Best First Class, Best First Class Seat, and Best First Class Onboard Catering for the second year in a row.
Lufthansa: number 7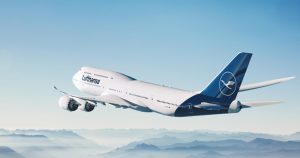 Europe's only airline in the top 10, the German national airline has been commended for its outstanding service. Lufthansa was also awarded Best Airline in Europe and Best First Class Airline Lounge Dining.
EVA Air: number 6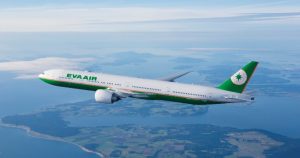 Founded in 1989, Taiwan's EVA Air has astonishingly grown over the past two decades. The Taipei-based airline is credited for being the pioneers of the "premium economy" cabin.
EVA has won the awards for World's Best Airline Cabin Cleanliness and Best Business Class Comfort Amenities.
Cathay Pacific Airways: number 5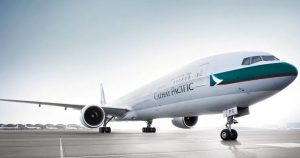 Hong Kong- based Cathay Pacific fell back one spot from last year, yet this carrier still provides one of the best flying experiences in Asia, and still it is the fifth best airline in the world, not bad!
Travel reviews praised the airline for seat comfort, service quality, and in-flight entertainment.
Emirates: number 4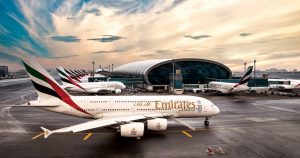 Based in Dubai, Emirates has been one of the best airlines in the world for over 30 years.
Emirates has taken home Skytrax's award for Best In-Flight Entertainment for 13 years running! How amazing is this! Flying with Emirates must be a very entertaining experience.
All Nippon Airways: number 3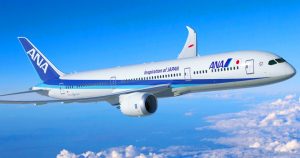 All Nippon Airways is the largest international carrier in Japan. The airline was praised by Skytrax reviewers for cleanliness, service, and safety.
ANA has also been awarded World's Best Airport Services and Best Airline Staff Service in Asia.
Singapore Airlines: number 2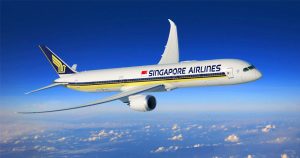 Singapore Airlines is renowned for its outstanding service, the airline promises a luxurious and comfortable flight across all coaches.
Changi International Airport, the airline's home base, has been named by Skytrax as the Best Airport in the World five years in a row.
Singapore Airlines was also awarded for Best Airline in Asia, Best Business Class Airline Seat, and Best Premium Economy Catering.
Qatar Airways: number 1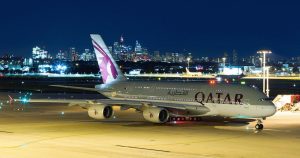 The Doha-based airline links over 150 destinations across the world. It has received praise for seat comfort and in-flight entertainment.
Qatar Airways was also awarded for Best Airline in the Middle East, World's Best Business Class, and Best First Class Airline Lounge.
QUESTIONS ABOUT OUR FLIGHT ACADEMY? ASK A TRAINING ADVISOR