Hanadi Al Hindi: the first Saudi Woman to become a pilot
Aviation Stories
|
December 04, 2018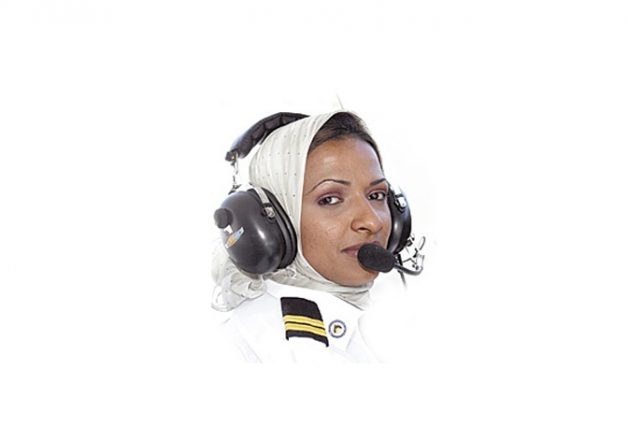 No doubt that the kingdom is rapidly developing, especially regarding women rights. Saudi women are now driving and pursuing many careers that were deemed male only jobs until a few years ago. However, that was not always the case, and certainly not during the time when Hanadi Al Hindi was born.
And yet, despite the community at the time believing it to be a man job, Hanadi Zakaria Al Hindi became a captain pilot.
Let's take a look at the career of this extraordinary woman, a woman who believes that the sky is the limit.
Early dream
Born in Mecca in September 1978, The Saudi pilot says that it was her father's dream to see her become a pilot and that she couldn't have accomplished what she did without his love and support.
"I remember one time at the Jeddah Corniche when I was younger, my father saw an airplane and said, 'would you like to be pilot?' but I did not take him seriously. Then he told me if I want it, he will help me accomplish it," Hanadi Al Hindi.
And as there wasn't a proper aviation academy in the Kingdom that accepted female students at the time, Hanadi had to study abroad.
Early career
Hanadi did some training after getting her private license in 2001. In 2013, she received a commercial pilot license from the General Authority of Civil Aviation (GACA). By receiving it, Hanadi Zakaria Al Hindi became the first Saudi woman to successfully obtain a such a license in Saudi Arabia.
After receiving her official license, she started her career as a pilot with the Kingdom Holding Company.
When asked repeatedly by the media why she did not accept an offer to fly with an airline abroad, Hanadi said that she believed she had a vocation to help pave the way for other Saudi women who want to become pilots.
Present career
Hanadi has got a 10 year old contract flying private jets for Kingdom Holding Company. She also gives aviation related lectures and works as an aviation instructor in several esteemed establishments. In addition to that, she has become an international advocate for women's rights.
Hanadi Al Hindi is an internationally 'looked up to' woman. She believed she could be whatever she wants so she did. She has stated recently after Saudi Women received the right to drive cars that she really believes in Vision 2030, she absolutely trusts that flying planes will be a normal career choice for women soon.
Bright future
Nowadays, with aviation schools such as SNCA, a CAE Authorized Training Centre opening their doors to both male and female students, the future for female pilots in Saudi Arabia looks brighter than ever.
What was once an impossible dream is currently a realistic goal, a goal that a student needs only to work on to achieve.
Hanady may be the first Saudi woman to become a captain pilot, but many others will soon follow. The sky is the limit for Saudi women right now.
"Pioneers face many challenges and obstacles, but we are paving the way for future generations," Hanadi Al Hindi.
QUESTIONS ABOUT OUR FLIGHT ACADEMY? ASK A TRAINING ADVISOR