Fly without a plane: The real Iron Man suit
Aviation World
|
November 19, 2018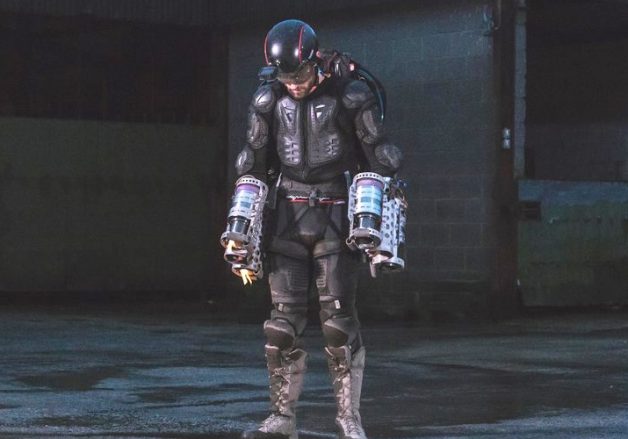 Do you watch a lot of superhero movies? Ever dreamed about flying like one? Interestingly enough that is not just fiction now, real Iron Man Suits are available for sale now! You can actually purchase one, strap it on and fly without a plane!
Let's take a look at this weird invention that allows you to fly without a plane and its ambitious inventor: the real life Iron Man!
Aviator by nurture
The inventor of the suit, Richard Browning, was raised in a family environment that nurtured his love for aviation. His father was an aeronautical engineer and inventor, his grandfather was an airline pilot and his maternal grandfather ran a British helicopter manufacturer.
He grew up with a love for aviation, an ambition for pushing the limits and a knack for thinking outside the box.
Browning has always wanted to fly. Not just regular flying in an airplane, he found human-powered flight beyond fascinating.
He has practiced gliding with wings and electric fan motors before going to the next step and thinking outside the box.
Developing new technology
In 2016, Browning had a 'what if' question, what if you can fly without a plane and without a glider? What if he strapped a Kerosene fueled jet engine to his body and built a real-life Iron Man suit.
He thought, a human body has got what it takes to fly, the only component missing is thrust.
So he built a small team and they designed, built, redesigned and rebuilt the first flight suit. After a year in the process they filed patents for the technology and launched the business.
It took the team 15 months to develop the first prototype. The first flight lasted for mere seconds; it was however, a successful flight. It proved that this can in fact work.
In 2017, Browning launched his flying company, Gravity, from his home in Wiltshire.
How does the suit work?
The jet suit, which is called Daedalus after the legendary Greek inventor, uses six miniature jet engines to achieve vertical flight. The person wearing it uses his arms to control the direction and speed of the flight. There is a display inside the helmet that gives updates on fuel consumption and other usage data.
The suit achieved a Guinness World Records for 'Fastest speed in a body controlled jet engine powered suit'. It reached a speed of 51.53 kilometers per hour.
Nonetheless, this is no way near its full capacity, which has never been tested for safety reasons. The jet suit can travel at a speed of up to 450 kilometers per hour.
Want to become the next Iron Man?
This is pretty easy as the company makes costume jet suits for sale now. You can now invest around $442,396 to buy a jet suit from Gravity and become the next Iron Man.
You can even register for an experience and try their suits before committing to buy one. However, Browning says that flying one is as easy as walking as it relies on the innate human ability to balance. You will just take a short tutorial to learn how to control it.
For more futuristic equipment see also:
QUESTIONS ABOUT OUR FLIGHT ACADEMY? ASK A TRAINING ADVISOR