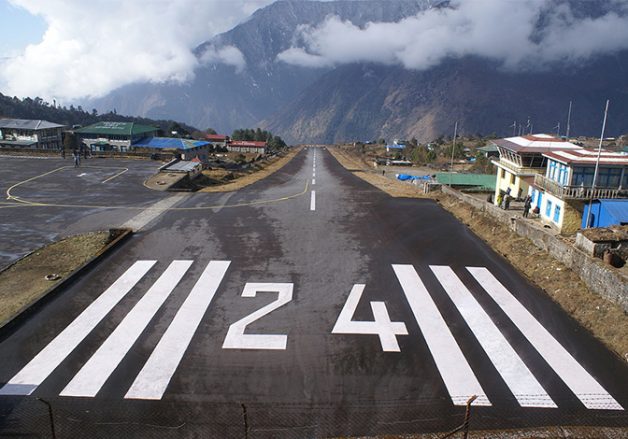 Flying around the world is a fun activity, for passengers as well as pilots. But are all airports fun for pilots? Or do some pilots find dangerous runways challenging?
Some airports comprise very dangerous runways, so much so that only experienced pilots are allowed to land there. This is usually not a choice, but a necessity. Sometimes natural elements around the airport do not allow for building a standard runway, so an unusual one is built instead.
Let's take a look at some of the most dangerous runways in the world.
Lukla Airport, Nepal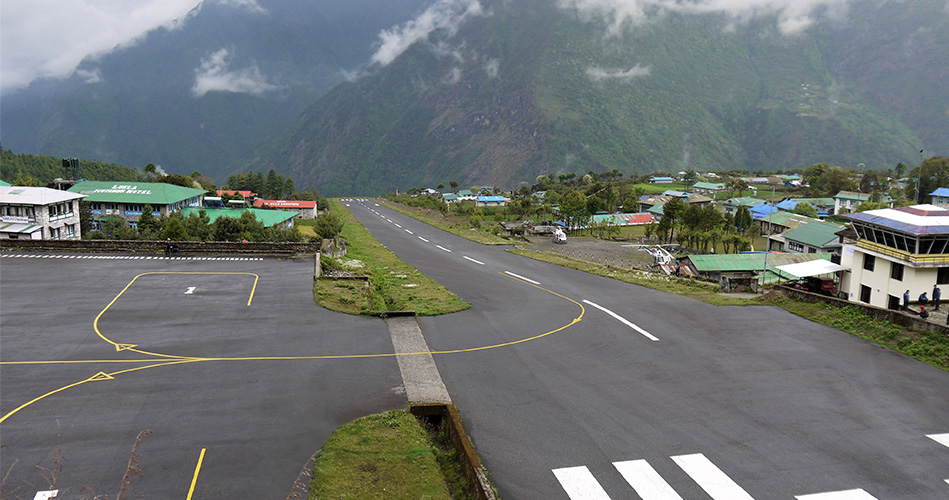 Also known as Tenzing–Hillary Airport, Lukla Airport has been rated as the most dangerous airport to land in for almost 20 years.
This airport is where people start the climb to Mount Everest Base Camp. Daily flights between Lukla and Kathmandu are available, but the catch is that planes only fly during daylight hours when weather permits.
Even though the flying distance is short, there are high chances of rain, clouds and high winds because the airport lies in a very high location between mountains. The significant low visibility due to weather elements often mean delayed flights, the airport gets closed a lot for the same reasons as well.
The airport comprises one 527 meter runway. This single runway is book-ended by a mountain and a drop. Because of all these extreme circumstances, the Civil Aviation Authority of Nepal has set some requirements for landing in the airport.
To land in the airport pilots must be:
Experienced, completed at least 100 short-takeoff-and-landing (STOL) missions.
Have over one year of STOL experience in Nepal.
Completed ten missions into Lukla with a certified instructor pilot.
Courchevel Airport, France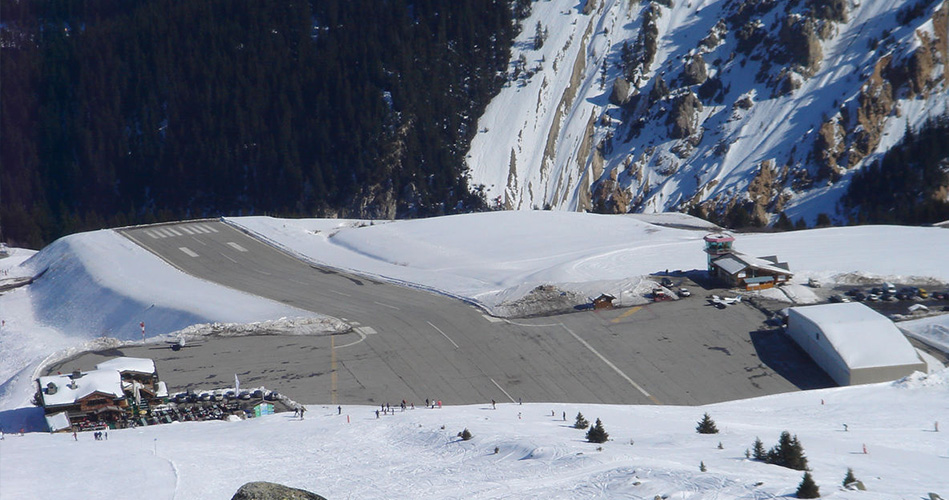 A 525 meter runway that has a downward gradient of 18.5% and is surrounded by high mountains and low valleys, this is definitely one of the most dangerous runways in the world.
This small airport is nestled in a quaint French town amidst the Alps. The runway has no instrument approach procedure or lighting aids, which makes landing in anything but perfect weather absolutely impossible.
Furthermore, often times aircraft take off from the edge of the cliff as the runway is too short to gain enough speed for takeoff.
Paro Airport, Bhutan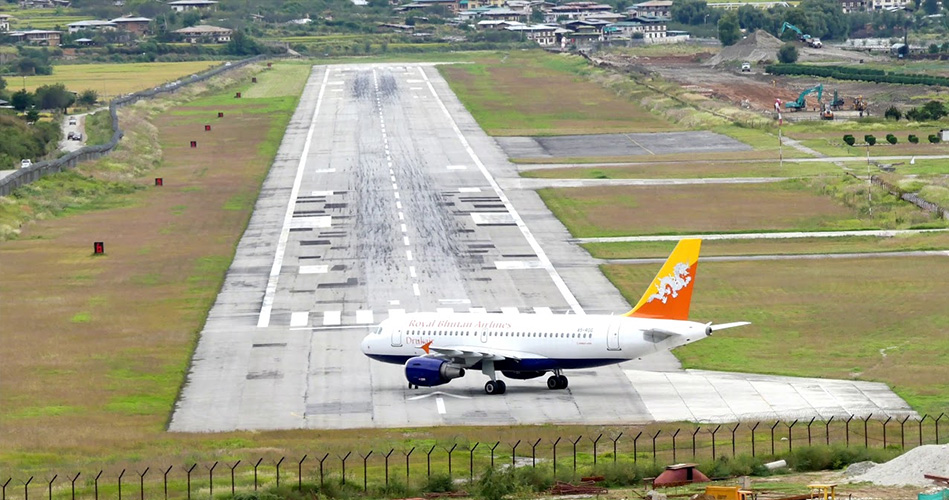 Located in a deep valley on the bank of the river Paro Chhu, and surrounded by peaks as high as 5,500 meters, Paro Airport is considered one of the most dangerous airports to land in.
Flights to and from the airport are only allowed during daylight hours, and under extreme supervision.
As this airport, which lies amidst the Himalayan Mountains, comprises one of the most dangerous runways in the world, only a few experienced pilots with specialized training are allowed to land there.
Toncontin Airport, Honduras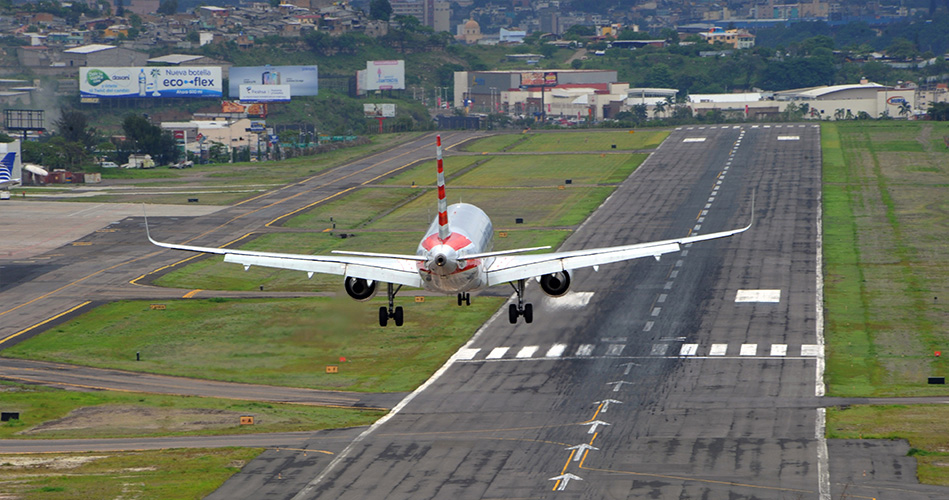 Rated as one of the most dangerous airports to land in, Toncontin Airport is located near a mountainous terrain and comprises a very short runway.
In 2009 however, work has been done to increase the length of the runway. Unfortunately though, nothing can be done to the difficult weather conditions as the airport is situated at an elevation of 1,005 meters.
Gibraltar International Airport, Gibraltar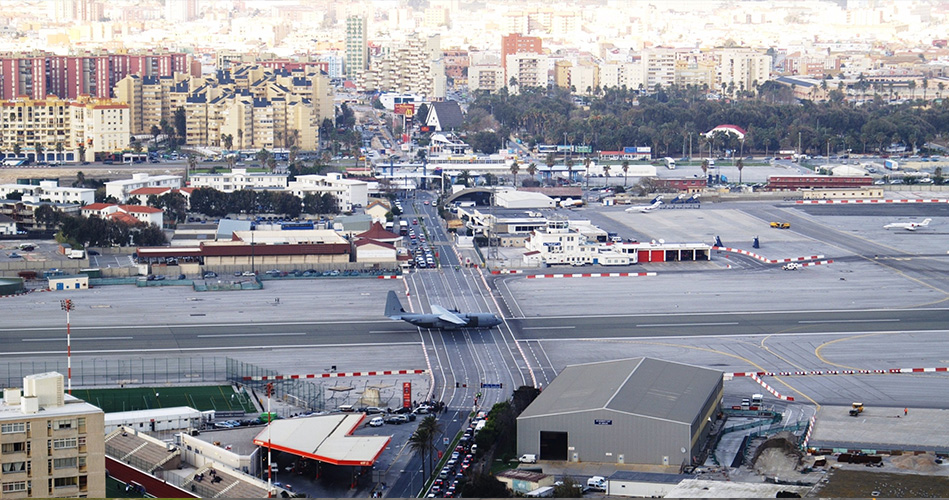 The main road in the city, Winston Churchill Avenue, has to be closed every time a plane lands or departs as it intersects with the airport runway.
In addition to that, the location of the airport makes it exposed to strong cross winds and makes landing in bad weather very difficult if not impossible.
Both reasons make this one of the most challenging runways in the world.
For more about airport runways see also:
QUESTIONS ABOUT OUR FLIGHT ACADEMY? ASK A TRAINING ADVISOR