Airplane movies: 5 must watch movies for aviation lovers
Aviation World
|
March 17, 2020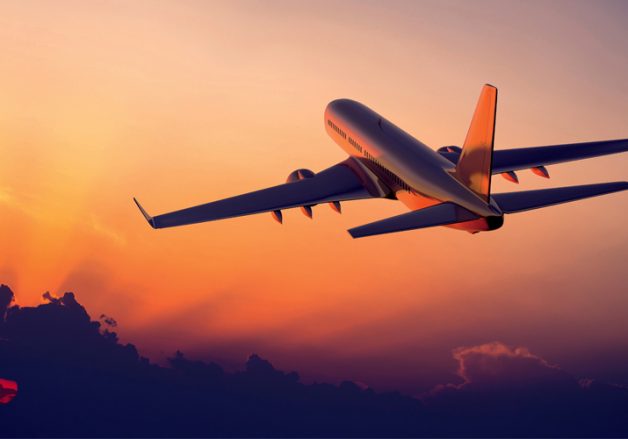 In line with people's fascination with aviation, airplane movies have garnered a lot of popularity through cinema history.
Some of the most interesting and the most thrilling movies ever made are airplane movies, many of which are blockbusters.
Some of the most renowned movies that take place in the aviation world are based on true stories and some are completely fictional.
Here is our list of the 5 must watch airplane movies
for aviation lovers.
1- Sully, 2016
Of course this is our number one choice. This movie is a favorite among aviation lovers, as it should!
Based on an impressive true story about the unparalleled wits and bravery of a pilot, this movie is starred by Tom Hanks and directed by Clint Eastwood. It portrays what happened to flight 1549; the emergency landing in the Hudson River executed by captain pilot Chesley "Sully" Sullenberger.
The main focus of the movie itself though is the unfair trial which the courageous pilot had to go through to prove that what he did was the best option.
The brilliant acting of Tom Hanks adds major points to this movie, definitely a must see.
2- The Aviator, 2004
Directed by Martin Scorsese, this epic biographical film is starred by Leonardo DiCaprio as aviation pioneer Howard Hughes.
The film depicts the fascinating life of Hughes from 1927–1947 during the time in which he became a successful film producer and an aviation tycoon while suffering from severe OCD.
The movie was nominated for 11 Academy Awards and won 5 out of them.
The inspiring true story immersed in the aviation and the cinema industries, the intense acting and the brilliant directing make this masterpiece one of the best airplane movies ever made.
3- Airplane, 1980
Who said that great movies have to be all serious, this hilarious comedy is one of the best airplane movies ever!
Starring Robert Hays and Leslie Nielsen, the movie falls under the genre of surreal comedy, which means that you shouldn't expect for everything to make sense. You should however expect to laugh uncontrollably.
The film is a mockery of some famous disaster films. Since it was released in 1980, it has been in numerous best film and best comedy film lists.
4- Catch me if you can, 2002
While aviation may not be the main focus of the movie, it still depicts the life of pilots in an incredibly alluring way.
Directed by Steven Spielberg and starred by Leonardo DiCaprio and Tom Hanks, this movie narrates the life of Frank Abagnale, who managed to perform cons worth millions of dollars before his 19th birthday.
Abagnale successfully posed as a Pan American World Airways pilot, a Georgia doctor and a Louisiana lawyer.
This is one of the most enjoyable movies in the history; this might be largely due to the brilliant acting by both Tom Hanks and Leonardo DiCaprio and the wonderful direction and production by Steven Spielberg. No one expects a movie made by those three to be anything less than enthralling.
5- One Six Right, 2005
Not a movie but an independent documentary film about the aviation industry, 'One Six Right: The Romance of Flying' takes place in Van Nuys Airport in Southern California.
The film includes stories told by pilots, air traffic controllers, historians and aviation lovers talking about the history of this airport and the daily life in an airport.
The movie is largely celebrated in the aviation world as it explores common misconceptions about general aviation. It also explores the importance of general aviation and its significant contribution to all aviation industries worldwide. It is currently included in many aviation training programs.
QUESTIONS ABOUT OUR FLIGHT ACADEMY? ASK A TRAINING ADVISOR