OxfordSaudia signs MoU with Ethiopian Airlines Group for Collaboration in Aviation Training 
News
|
October 06, 2020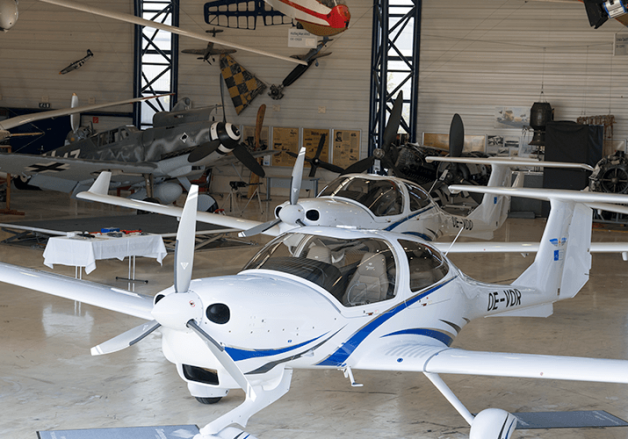 OxfordSaudia Flight Academy has signed a memorandum of understanding (MoU) with Ethiopian Airlines  Group to collaborate on aviation training services through its Ethiopian Aviation Academy, the largest and most modern Aviation Training Center in Africa. The agreement is aimed at exploring areas of cooperation in pilot training and other Aviation fields like Aircraft Maintenance, Cabin Crew, Commercial, Ground Operations, and Dispatch. 
At its facilities established on the airside of the King Fahad International Airport in Dammam, the eastern province of the Kingdom of Saudi Arabia, OxfordSaudia currently has students enrolled to become pilots in the coming three years. With its current capabilities and training technologies, the OxfordSaudia Flight  Academy aims to assist Ethiopian Airlines with its growing pilot needs in excess of its current capacity and 
also, other technical assistance that may be required. 
"Partnering with Ethiopian Airlines was an easy choice given its long-distinguished history, over 70 years in aviation training and nearly 75 years as an airline," said Captain Larry Wade, CEO of OxfordSaudia Flight  Academy. "Not only is Ethiopian the largest airline in Africa, but it also owns one of the largest aviation training centers in the world with diversity that spans the entire airline job market including, flight training,  maintenance training, cabin crew, commercial, ticketing, ground handling, and others.  
"This MoU is the first step paving the way for concrete cooperation with OxfordSaudia Flight Academy in the area of Aviation Training in line with our strategic objective of forging a partnership with Aviation  Training organizations in the region to further and promote mutual interests by sharing expertise,  experience and best global practices in their respective areas of specialization or expertise ", said Mr.  Solomon Debebe, Managing Director of Ethiopian Aviation Academy.  
OxfordSaudia Flight Academy has received 12 brand-new aircraft out of the 60 aircraft on order as part of the purchase agreement signed with Diamond Aircraft Industries based in Austria, while 11 aircraft are scheduled to arrive in Dammam later this month. 
About OxfordSaudia Flight Academy 
Established in 2018 with its headquarters at the King Fahad International Airport in the Kingdom of Saudi  Arabia, the academy has a long-term partnership with the global leader in the aviation training Oxford  Aviation Academy based in the United Kingdom. OxfordSaudia was established to help address the significant regional shortage in aviation training. The center recognizes the skills of individuals in the region and the need to have a regionally based professional career path for qualifying students. 
About Ethiopian Airlines
Ethiopian Airlines (Ethiopian) is the fastest growing Airline in Africa. In its seventy plus years of operation,  Ethiopian has become one of the continent's leading carriers, unrivaled in efficiency and operational success. 
Ethiopian commands the lion's share of the Pan-African passenger and cargo network operating the youngest and most modern fleet to 127 international passenger and cargo destinations across five continents. Ethiopian fleet includes ultra-modern and environmentally friendly aircraft such as Airbus  A350, Boeing 787-8, Boeing 787-9, Boeing 777-300ER, Boeing 777-200LR, Boeing 777-200 Freighter,  Bombardier Q-400 double cabin with an average fleet age of five years. In fact, Ethiopian is the first airline in Africa to own and operate these aircraft. 
Ethiopian is currently implementing a 15-year strategic plan called Vision 2025 that has seen it become the leading aviation group in Africa with seven Business Units: Ethiopian International Services; Ethiopian  Cargo & Logistics Services; Ethiopian MRO Services; Ethiopian Aviation Academy; Ethiopian ADD Hub  Ground Services, Ethiopian Express Services, and Ethiopian Airports.
QUESTIONS ABOUT OUR FLIGHT ACADEMY? ASK A TRAINING ADVISOR