OxfordSaudia and YCATCO sign an agreement to establish two aviation training centers in China
News
|
July 20, 2022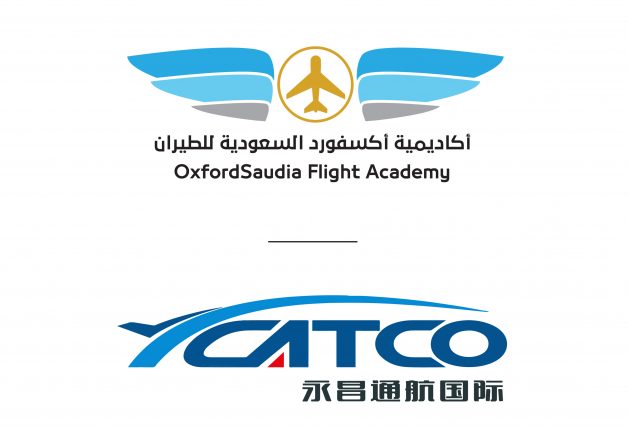 The partnership aims to meet China's demand for 10,000 pilots annually in the coming years.
OxfordSaudia flight academy continued achieving further cooperation with its partners in the People's Republic of China; This is after previous successful efforts in an agreement to train 1,000 Chinese students at the OxfordSaudia academy in the Kingdom, with a value
exceeding 350 million Saudi riyals in 2021.
Following that agreement, another announcement was made this month by both OxfordSaudia and YCATCO China – Shandong, signing an agreement to establish training centers to train the Chinese students at two locations in China, in order to provide pilots cadets to meet China's future needs, with a training capacity of up to 4,000 students in the two locations.
The agreement sets a new precedent of its kind to the Saudi exports of the aviation and the education sectors, as it highlighted the role of the academy in the aviation education industry in China and in the domestic region, which increases opportunities of cooperation and exchange of experience and technology between the two countries, with an exponential development in creating an environment that attracts investments and creates job opportunities for young Saudi Arabian and Chinese men and women.
OxfordSaudia Academy aims to create attractive job opportunities for its fresh graduate students through its program "Flight Training Ending with Employment", by working as a flight instructor at its branches in Saudi Arabia, China, or other Oxford international academies that are compatible its regulatory structure and curricula. This partnership will also create up to 1,600 job opportunities for the Saudi graduates to join after graduation over a period of 3 years.
OxfordSaudia provides the branches with a fleet of aircraft, Saudi flight instructors, systems and curricula, and other support, while the Chinese side provides buildings, infrastructure, permits, and workforce.
The Chinese company YCATCO works in the professional human resources field, specifically in aviation talents, and intends with this partnership to employ its services and expertise, alongside with OxfordSaudia competencies in the operation and management of aviation academies, which demonstrated its effectiveness during and after the Covid-19 pandemic in operation recovery and performance improvement. The role of YCATCO also lies in signing the necessary government permits and requirements, as well as working on the procedures for commercial pilot licenses in accordance with the requirements of the Civil Aviation Administration of China.
The role of OxfordSaudia in the agreement is as a service provider and a strategic partner in managing the two sites and providing the necessary crew of Saudi flight instructors, which might reach up to 1,600 trainers, and a fleet of approximately 120 training aircraft, and more than 20 flight simulators. Its duties revolves around providing quality and safety management systems, operational processes, provision of Saudi flight instructors, curriculum development & maintenance, maintenance activities, IT infrastructure and assets, and a student selection process. Key position holders, management support and oversight, exchange of overflow training and education, and other tasks of the Saudi Oxford Academy's specialization in the field of aviation education are also to be a focus.

QUESTIONS ABOUT OUR FLIGHT ACADEMY? ASK A TRAINING ADVISOR