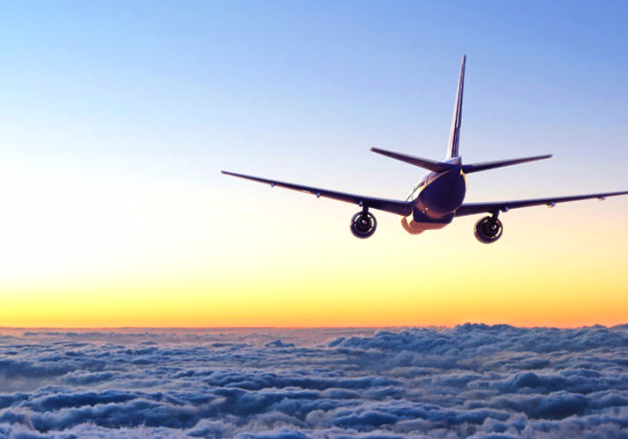 Do you dream about flying in the vast blue skies? Do you ever wonder how to fulfill those dreams? Wonder how to become a pilot? Do you wonder how long will it take you to become a pilot? How much will it cost you?
If you ever wonder how to become a pilot we have the answer here for you. In a few easy steps we are going to show you how to accomplish your goals and fulfill your dreams.
It only takes five simple steps, and a reasonable amount of money. Remember that pilots are among the most highly paid professionals, so tuition fees are a smart investment that can even be paid through student loans which some banks finance nowadays.
And here are the five steps to become a pilot:
1- Have a passion
Like most jobs, to thrive in your career as a pilot you must first have a passion for flying. When you have passion for something you are often willing to go the extra mile, and thus you will definitely shine.
If you used to look at the planes flying in the sky and dream about flying one, or if you used to fly on an airplane and dream about being the pilot in charge, you are already half way to becoming a great pilot.
2- Finish your high school education
Just like any college or academy, to attend a flight school you have to finish your high school education first. But that is it, you do not need to attend any other college first, you can attend an aviation academy right after you finish high school.
In addition to the high school diploma, an aviation student must be at least 17 years old to start aviation training.
Students must also be able to understand English as most of the curriculum is in English. But even if you are not fluent do not fret, the next step will take you there.
3- Finish your foundation year
To acquire a pilot's certificate studying usually involves a module of both ground school and flight training.
Ground school is any aviation training done on the ground. It is essential for several reasons; first it prepares flight students for the written exam needed to acquire a license. Second, it helps students understand how to fly a plane.
Ground aviation training at leading schools like SNCA, a CAE Authorized Training Centre is conducted in a classroom setting that is integrated with flight training.
4- Earn Commercial Pilot Certificate
After finishing the foundation year you will start your pilot training. A pilot must finish a certain amount of flying hours as well as pass both the written and practical exams to become a certified commercial pilot.
The exam should not constitute a problem if you have chosen to attend a good aviation school; after all, it is exactly what you have been trained to do. A good training center will properly prepare you for your exam and your upcoming career as a pilot.
5- Become a pilot
After you get your commercial pilot license you only need a job to become a pilot. However, this too should not intimidate you.
Airlines depend on leading training centers to supply them with qualified pilots. If you choose a good school finding a job will be a breeze.
Moreover, the aviation industry is set to double in size over the upcoming two decades, meaning that the need for qualified pilots will also double.
New crew members usually start as first officers to gain sufficient experience before they become captains. And then they usually fly short haul flights before starting to fly long haul.
Every step along the way is important; remember that you are working on achieving your dream.
For more about becoming a pilot see also:
QUESTIONS ABOUT OUR FLIGHT ACADEMY? ASK A TRAINING ADVISOR