ABOUT
OxfordSaudia Flight Academy
Highly Qualified Teachers
World Class Teaching
International Syllabus
The Saudi National Center of Aviation is located in King Fahad International Airport on 40,000 square meter of land. The center's vision is to bring the best training providers in aviation to the kingdom. The Saudi National Center of Aviation plans to have a pilot school, a maintenance training center, and a simulator training center for commercial airlines.
The center has already established a new Pilot School at King Fahad International Airport. The new Pilot School is a CAE Authorized Training Center. As part of Oxford Aviation Academy Network, we rely on over 75 years of pilot training expertise, The pilot training programs provide focused ab initio training to aspiring pilots across Saudi Arabia and The Middle East. Our CPL training program is approved under GACAR 141.

CAE and SNCA announced at the 2017 Dubai Air Show a collaboration agreement for the creation of the OxfordSaudia Flight Academy, a CAE Authorized Training Centre. CAE is providing the authorized training center the key elements for world-class cadet training such as commercial pilot license curriculum and courseware, the training of staff and instructors, and safety and quality control systems.

The authorized training center in King Fahad International Airport is funded by the Saudi National Company of Aviation.

Our Training Program
We will provide you with all of our capabailities and exeprience that was gained over 75 years of experience to be one of the best pilots through our CPL training program which is approved by the Saudi Aviation Authority under GACAR Part 141.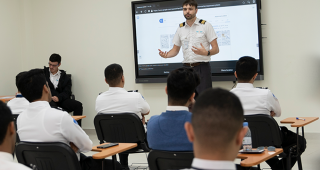 the student starts his flight training with ground school. During the Practical Phase, our students will obtain the knowledge, skill and aeronautical experience necessary to meet the requirements for a commercial Pilot Certificate with Airplane, Multi-Engine Land and Instrument Airplane Ratings. In order to pass this phase successfully, the student must demonstrate through written tests, practical tests, and through appropriate records that he/ she meets the knowledge, skill and experience requirements necessary to obtain a Commercial Pilot Certificate with Airplane Multi-Engine Land, Instrument Airplane Ratings.
Featured Gallery
View our gallery to have an insight on what it is like to be part of OxfordSaudia
BLOG
OxfordSaudia Flight Academy blog covers the aviation industry in the Middle East & the Kingdom of Saudi Arabia.
The agreement creates hundreds of job opportunities to the Saudi instructor pilots. OxfordSaudia will provide training services and resources for aviation professionals for 5 major Chinese airlines. June 21st , 2021. Dammam, Saudi Arabia. OxfordSaudia Flight Academy and China Beijing Air Services Co. have signed an MOU to explore the cooperation in providing aviation training services to China Eastern Airline, China Southern Airline, Xiamen Airline, Donghai Airline and Okay Airway. OxfordSaudia will provide training in accordance with the requirement of the Civil Aviation Administration of China, CAAC. The CEO of OxfordSaudia, Capt. Lawrence Wade said "We have just signed an important agreement that has a great potential for both Saudi Arabia and the Chinese aviation industry. China's aviation industry is massively growing and so are their training needs", over 10,000 pilots annually according to the annual CAAC report." This agreement will enable the airline industry in China to have a trusted streamline of qualified pilots trained by an organization drawing upon more than 80 years of experience in this field. This cooperation has the potential to create hundreds of job opportunities for the Saudi Pilot instructors over the coming years which make it a win win for both parties" China Beijing Air Services CEO Mr. Li  Yun Feng said " OxfordSaudia Flight Academy was chosen due to their rich history and their ambitious vision. The academy has brand new 60 aircraft Diamond DA40 and DA42 and it utilizes the latest training methodologies. It is important to us that they are on the final process of acquiring their program approved by CAAC and we look forward to a long lasting partnership." OxfordSaudia is in King Fahad International Airport in the Kingdom of Saudi Arabia with a state-of-the-art facilities and training equipment. The academy is part of the global network of Oxford Aviation Academy with over 80 years of experience. The academy has 60 Diamond DA40NG and DA42IV aircraft and several certified level D simulators. OxfordSaudia was established to be a landmark in the region to support the aviation industry and address the significant regional shortage in aviation training.
READ MORE >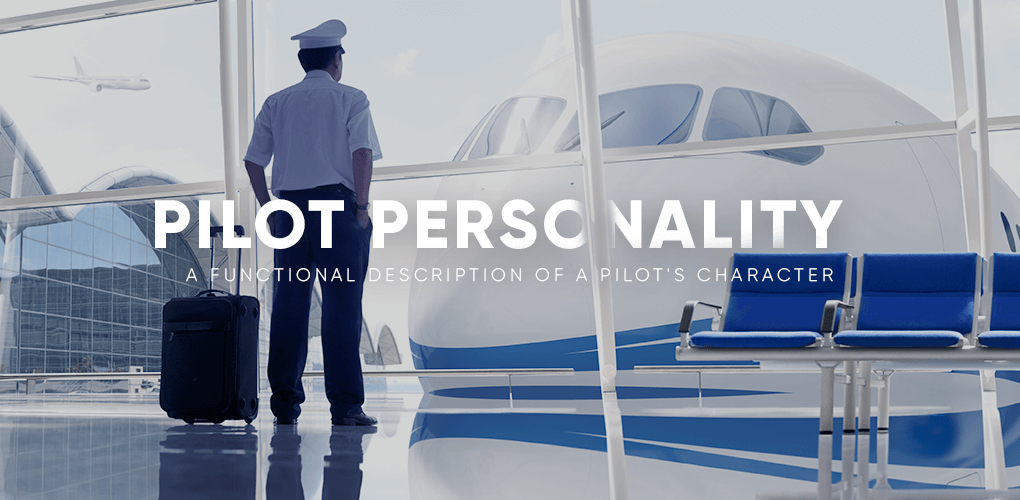 A Pilot is the person who flies aircraft for a living. This important job requires a unique character, not anyone can sore through the skies and advance in this type of profession. The job is well sought after for many reasons, and one of those reasons is that not anyone can do it. So let's check the most important character traits of a pilot personality. A civil pilot and his duties A civilian pilot is known as a commercial pilot, and this is due to their duties, a commercial pilot is responsible for transporting passengers from one airport to another, as well as cargo transportation and cargo operations. Pilot character: Common personality traits of a pilot Captain pilots share basic characteristics. Many tests are passed to ensure the existence of these traits, so let's get to know them. Courage A pilot must be courageous, it takes guts to be able to fly a giant aircraft through the air. Sense of responsibility A person who flies an aircraft must have a good sense of responsibility as they are responsible for the lives of passengers and crew. Intelligence It takes an intelligent person to be able to learn aerodynamics and other flight courses and apply them on a daily basis. Tact Tact and good manners are among the basic characteristics of any captain pilot, as the pilot is responsible for supervising co-pilots and commanding the cabin crew, a good leader should have good manners.. Adventure The spirit of adventure to face new challenges is essential to pilots, as well as the ability to take rapid action without waiting for validation from others. Clear communication  Communication skills are among the skills that cannot be neglected, as they are very important for all fields of work, especially the field of aviation. Many aircraft accidents happen due to poor communication between those involved or influencing the flight, research approved that 80% of accidents happen due to lack of communication skill. So it's one of the main skills that pilots should have. Team-work The captain and the rest of the cabin crew should work as a team, not as individuals. In the field of aviation, studies proved that many accidents were caused by the collapse of teamwork and that the crew did not communicate well with each other. In order to work as a pilot, you must deal with the rest of the pilots honestly and deal with a cohesive team that deserves trust, as well as with air traffic controllers and flight dispatchers, you must all deal as one individual in order to coordinate procedures and observations in an honest and clear manner. Emotional stability  It can take years of practice to apply one simple rule: Never panic! When people panic their minds race, and this disturbs their judgment. Thus, rational decisions become more difficult. Poor decisions or indecision have a detrimental effect on the performance of a pilot. Pilots are trained to remain calm under severe pressure and to deal with emergencies in order to ensure that cadets are able to make decisions and control emotions in the most difficult situations of practical stress. Why choose a career as a pilot There are motivating reasons for young people choosing the profession of pilot, some of these reasons: The captain pilot's prestigious social standing The higher salary, as we mentioned, the greater the risk in the profession, the greater the financial return for it, as the salary of newly appointed pilots reaches $ 30,000. The opportunity to travel the world Discovering cultures, travelling provides the chance to learn the country's characteristics and features, which makes you gain a new culture. Being a pilot is an exciting and different profession that develops a personality through  dealing with difficult situations, and tests skills by dealing with emergencies. Qualifications of a successful pilot Academic certificate The first course in aviation study is ground training. At the end of the academic year, the university or training centre determines the degree of success for passing the exam, the student starts on the certificate if they surpass the degree of success and then goes to the next stage. Training After passing the exams, the student must start flight training to obtain a pilot license. Experience After obtaining a pilot's license, the pilot becomes qualified for the job market and should thereby start searching for a job. They should first however get a number of flying hours to qualify for applying in major airlines, as airlines require a certain number of hours of experience Also read: Pilot Interviews: How to be prepared for your Dream Job interview?
READ MORE >
Location: Saudi Aramco Aviation Rd, King Fahd International Airport, Dammam 32552, Saudi Arabia Tel: 920020966