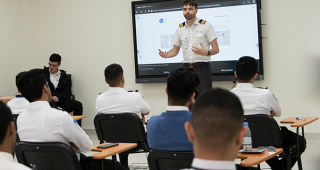 the student starts his flight training with ground school. During the Practical Phase, our students will obtain the knowledge, skill and aeronautical experience necessary to meet the requirements for a commercial Pilot Certificate with Airplane, Multi-Engine Land and Instrument Airplane Ratings. In order to pass this phase successfully, the student must demonstrate through written tests, practical tests, and through appropriate records that he/ she meets the knowledge, skill and experience requirements necessary to obtain a Commercial Pilot Certificate with Airplane Multi-Engine Land, Instrument Airplane Ratings.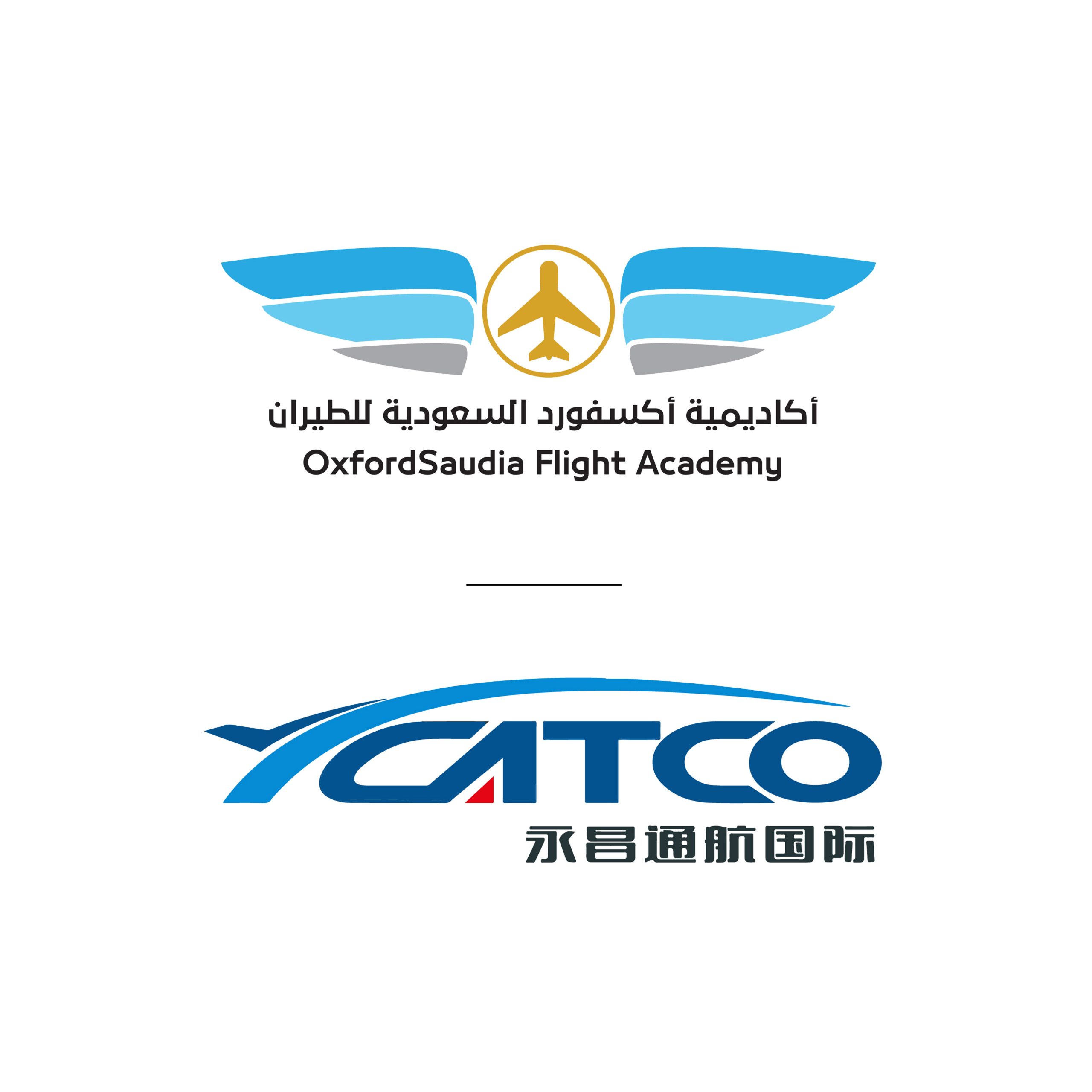 The partnership aims to meet China's demand for 10,000 pilots annually in the coming years. OxfordSaudia flight academy continued achieving further cooperation with its partners in the People's Republic of China; This is after previous successful efforts in an agreement to train 1,000 Chinese students at the OxfordSaudia academy in the Kingdom, with a value exceeding 350 million Saudi riyals in 2021. Following that agreement, another announcement was made this month by both OxfordSaudia and YCATCO China - Shandong, signing an agreement to establish training centers to train the Chinese students at two locations in China, in order to provide pilots cadets to meet China's future needs, with a training capacity of up to 4,000 students in the two locations. The agreement sets a new precedent of its kind to the Saudi exports of the aviation and the education sectors, as it highlighted the role of the academy in the aviation education industry in China and in the domestic region, which increases opportunities of cooperation and exchange of experience and technology between the two countries, with an exponential development in creating an environment that attracts investments and creates job opportunities for young Saudi Arabian and Chinese men and women. OxfordSaudia Academy aims to create attractive job opportunities for its fresh graduate students through its program "Flight Training Ending with Employment", by working as a flight instructor at its branches in Saudi Arabia, China, or other Oxford international academies that are compatible its regulatory structure and curricula. This partnership will also create up to 1,600 job opportunities for the Saudi graduates to join after graduation over a period of 3 years. OxfordSaudia provides the branches with a fleet of aircraft, Saudi flight instructors, systems and curricula, and other support, while the Chinese side provides buildings, infrastructure, permits, and workforce. The Chinese company YCATCO works in the professional human resources field, specifically in aviation talents, and intends with this partnership to employ its services and expertise, alongside with OxfordSaudia competencies in the operation and management of aviation academies, which demonstrated its effectiveness during and after the Covid-19 pandemic in operation recovery and performance improvement. The role of YCATCO also lies in signing the necessary government permits and requirements, as well as working on the procedures for commercial pilot licenses in accordance with the requirements of the Civil Aviation Administration of China. The role of OxfordSaudia in the agreement is as a service provider and a strategic partner in managing the two sites and providing the necessary crew of Saudi flight instructors, which might reach up to 1,600 trainers, and a fleet of approximately 120 training aircraft, and more than 20 flight simulators. Its duties revolves around providing quality and safety management systems, operational processes, provision of Saudi flight instructors, curriculum development & maintenance, maintenance activities, IT infrastructure and assets, and a student selection process. Key position holders, management support and oversight, exchange of overflow training and education, and other tasks of the Saudi Oxford Academy's specialization in the field of aviation education are also to be a focus.
READ MORE >
The agreement creates hundreds of job opportunities to the Saudi instructor pilots. OxfordSaudia will provide training services and resources for aviation professionals for 5 major Chinese airlines. June 21st , 2021. Dammam, Saudi Arabia. OxfordSaudia Flight Academy and China Beijing Air Services Co. have signed an MOU to explore the cooperation in providing aviation training services to China Eastern Airline, China Southern Airline, Xiamen Airline, Donghai Airline and Okay Airway. OxfordSaudia will provide training in accordance with the requirement of the Civil Aviation Administration of China, CAAC. The CEO of OxfordSaudia, Capt. Lawrence Wade said "We have just signed an important agreement that has a great potential for both Saudi Arabia and the Chinese aviation industry. China's aviation industry is massively growing and so are their training needs", over 10,000 pilots annually according to the annual CAAC report." This agreement will enable the airline industry in China to have a trusted streamline of qualified pilots trained by an organization drawing upon more than 80 years of experience in this field. This cooperation has the potential to create hundreds of job opportunities for the Saudi Pilot instructors over the coming years which make it a win win for both parties" China Beijing Air Services CEO Mr. Li  Yun Feng said " OxfordSaudia Flight Academy was chosen due to their rich history and their ambitious vision. The academy has brand new 60 aircraft Diamond DA40 and DA42 and it utilizes the latest training methodologies. It is important to us that they are on the final process of acquiring their program approved by CAAC and we look forward to a long lasting partnership." OxfordSaudia is in King Fahad International Airport in the Kingdom of Saudi Arabia with a state-of-the-art facilities and training equipment. The academy is part of the global network of Oxford Aviation Academy with over 80 years of experience. The academy has 60 Diamond DA40NG and DA42IV aircraft and several certified level D simulators. OxfordSaudia was established to be a landmark in the region to support the aviation industry and address the significant regional shortage in aviation training.
READ MORE >
Location: Saudi Aramco Aviation Rd, King Fahd International Airport, Dammam 32552, Saudi Arabia Tel: 920020966