ABOUT
OxfordSaudia
Highly Qualified Teachers
World Class Teaching
International Syllabus
The Saudi National Center of Aviation is located in King Fahad International Airport on 40,000 square meter of land. The center's vision is to bring the best training providers in aviation to the kingdom. The Saudi National Center of Aviation plans to have a pilot school, a maintenance training center, and a simulator training center for commercial airlines.
The center has already established a new Pilot School at King Fahad International Airport. The new Pilot School is a CAE Authorized Training Center. As part of Oxford Aviation Academy Netowrk, we rely on over 75 years of pilot training expertise, The pilot training programs provide focused ab initio training to aspiring pilots across Saudi Arabia and The Middle East. Our CPL training program is approved under GACAR 141.

CAE and SNCA announced at the 2017 Dubai Air Show a collaboration agreement for the creation of the OxfordSaudia, a CAE Authorized Training Centre. CAE is providing the authorized training centre the key elements for world-class cadet training such as commercial pilot license curriculum and courseware, the training of staff and instructors, and safety and quality control systems.

The authorized training center in King Fahad International Airport is funded by the Saudi National Company of Aviation .

Our Training Program
We will provide you with all of our capabailities and exeprience that was gained over 75 years of experience to be one of the best pilots through our CPL training program which is approved by the Saudi Aviation Authority under GACAR Part 141.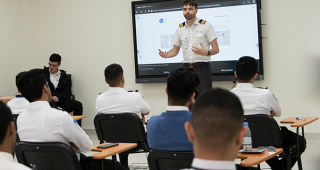 the student starts his flight training with ground school. During the Practical Phase, our students will obtain the knowledge, skill and aeronautical experience necessary to meet the requirements for a commercial Pilot Certificate with Airplane, Multi-Engine Land and Instrument Airplane Ratings. In order to pass this phase successfully, the student must demonstrate through written tests, practical tests, and through appropriate records that he/ she meets the knowledge, skill and experience requirements necessary to obtain a Commercial Pilot Certificate with Airplane Multi-Engine Land, Instrument Airplane Ratings.
Featured Gallery
View our gallery to have an insight on what it is like to be part of OxfordSaudia
BLOG
OxfordSaudia blog covers the aviation industry in the Middle East & the Kingdom of Saudi Arabia.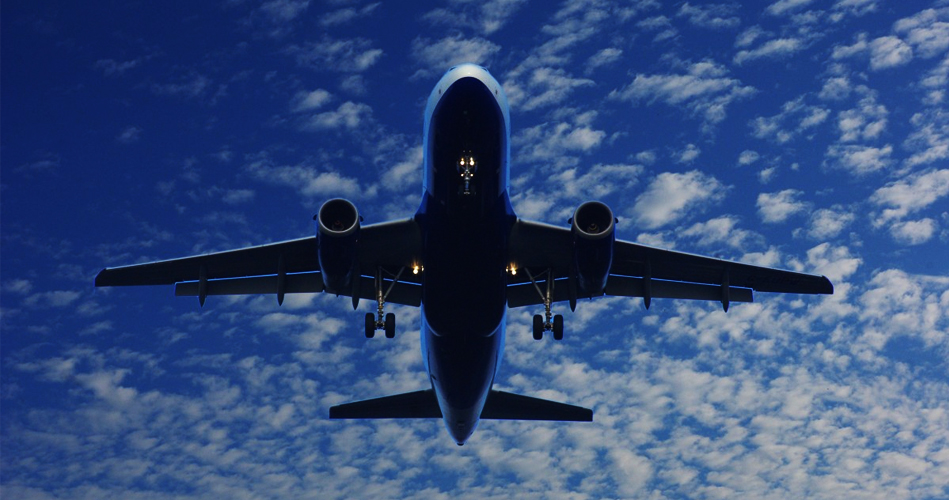 Flying is a very rewarding career, both financially and socially. Being a captain pilot is an esteemed position around the world. Pilots usually undertake intensive and expensive training become such. Consequently, pilots are commonly well paid. They earn significantly above the average salary. The starting salary for fresh graduate pilots can be up to 30,000 SAR; And of course the bigger the aircraft and the further the destination, the greater the pay. Moreover, most airlines offer excellent travel packages for pilots and their families. These offers can come up to 90% off ticket prices. They also generally offer more off days than typical jobs, partly because there is a global restriction on the number of hours a pilot flies in a certain amount of time. The job definitely has more pros than cons, and that is why a lot of people dream about becoming pilots. However, and even though becoming a pilot is a typical dream, the job itself is not a typical one, and it doesn't have typical hours. A typical workday for a captain pilot can differ substantially. Work might start at 5 am one day and start at 12 pm another day. So let's take a look together on the life of a captain pilot, what does a normal workday for a captain pilot look like? Short Haul and Medium Haul Pilots Short haul flights are the flights that last anywhere from 30 minutes to 3 hours. And medium haul is between 3 hours and 6 hours. Usually, there are two pilots on short haul flights, a First Officer and a Captain pilot. Short haul pilots typically start and finish their workday at their assigned base. They do not tend to do night stops unless there are technical or weather issues of course. But oftentimes short haul pilots are back home for the night. The roster for short-haul pilots is generally fixed with set days off. It is usually of a more stable nature than for long haul. Short and medium-haul pilots often fly regular routs. And sometimes in short flights they only get 1 hour to rest before they have to fly back. A typical short-haul roster would be 5 days of work and then 3 or 4 days off. And they often alternate from week to week, for example, a pilot might work an early shift pattern one week, then a late shift pattern the next. Short haul pilots can do between 2 and 6 flights per day, depending on the duration of the flight. Of course, this involves doing a lot of take-offs and landings, which are the most tasking part for pilots. Long Haul Pilots A long haul flight is one that has more than 6 hours of flight time. Long haul pilots fly long distances and thus often spend a considerable time away from home as trips can last anywhere from a few days to over a week. However, to compensate that, long haul pilots usually get more days off than short-haul pilots. On particularly long flights, there may be several pilots to allow the flight crew members to rest during the flight. Normally destinations are more varied in long haul flights, and the stops are longer because the pilots need to rest after the long flight before they fly back. A long haul pilot is often paid more than a short-haul pilot. But in order to become a long haul pilot, you have to start as a short-haul pilot to gain experience. Long haul pilots do much fewer take-offs and landings therefore for a pilot to gain good experience most airlines require that they get a good degree of previous experience in the short-haul sector. Flight Time VS Duty Time  Many people believe that the profession of a pilot is limited only to flying and that only working time is the time of the pilots' flight. Also, some people imagine that the life of the pilot is very luxurious and they enjoy traveling from one country to another, and this is not true because the pilot is not only responsible for the end of the flight, but will continue until after that. The time that pilot spends at work does not simply mean the time he spends on the plane that is operating the plane. The total flight duration of flights may reach approximately 118 hours, but the actual flight time is not the service time but much more. In fact, the pilots are responsible for many tasks before, after, and during the time-consuming flight. These tasks include weather assessments, file archiving plans, pre-flight checks on aircraft, post-flight reports, and ensuring that each flight is operated at the highest level of safety. The working day of the bird arrives with all the tasks performed before and after the flight about 14 hours a day, including flight time. Read more: Follow your dreams and become a pilot Aviation Terms: List of the most important terms used in the aviation world
READ MORE >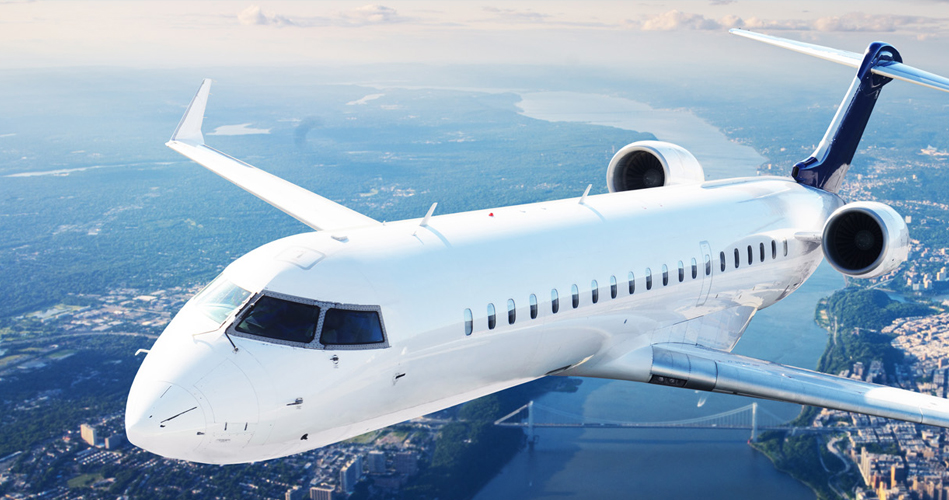 Flying can be tedious. Crowded with accommodating trips, slow flight attendants, pleasant food, and almost nothing can make air travel an uncomfortable experience rather than a rest. During international flights, You end up falling with back pain, dark circles, and a dehydrated body. But flying should not always be a nightmare. There are a few luxurious flights that make travel a quiet and enjoyable experience. Money can't buy everything, but it can definitely buy a high-class flight in the air. There are luxurious and expensive airlines. You will be amazed at its bright appearance, cleanliness, hygiene, and comfort. You will never have a comfortable and luxurious travel experience like the one you provide. The Skytrax rankings are based on feedback from millions of travelers from 105 diverse countries. This yearly survey measures around 50 factors ranging from boarding procedures to seat comfort to the quality of service. So, according to Skytrax, what are the best airlines in the world? As the survey is yearly, the answer changes every year, and the ranks change. But usually the top airlines try to keep their place at the top by offering a great costumer experience. Over the past decade, airlines from the Middle East have mostly dominated the top 10 places in this ranking. So let's take a closer look at some of the best airlines in the world according to Skytrax. Garuda Indonesia: number 10 Garuda Indonesia is the flag carrier of Indonesia, over the past few years the airline has undertaken extensive fleet renewal and service improvement measures to get a place among the best airlines in the world, and so it did. For the second year in a row, Garuda's flight attendants took home the award for the World's Best Cabin Crew in 2017. Moreover, economy fliers have stated that the economy seats were so comfortable and the selection of Southeast Asian cuisine was exquisite. Hainan Airlines: number 9 Established in 1993, The Chinese airline is swiftly expanding throughout Asia, Europe, and Australia. The airline has leapt from 22nd place all the way into the top 10 in just three years! Travelers have praised the attentive service and the luxury of business class accommodations. Furthermore, Hainan won the awards for Best Airline in China and Best Airline Staff Service in China. Etihad Airways: number 8 Based in the capital Abu Dhabi, Etihad Airways is the flag carrier of the United Arab Emirates. Etihad's extensive fleet travels to almost 100 destinations around the globe. The outstanding airline is mostly renowned for its trademark Residence flying apartments and the luxurious first-class and business-class suites. Coming at number 8 for Skytrax survey 2017, Etihad was awarded for World's Best First Class, Best First Class Seat, and Best First Class Onboard Catering for the second year in a row. Lufthansa: number 7 Europe's only airline in the top 10, the German national airline has been commended for its outstanding service. Lufthansa was also awarded Best Airline in Europe and Best First Class Airline Lounge Dining. EVA Air: number 6 Founded in 1989, Taiwan's EVA Air has astonishingly grown over the past two decades. The Taipei-based airline is credited for being the pioneers of the "premium economy" cabin. EVA has won the awards for World's Best Airline Cabin Cleanliness and Best Business Class Comfort Amenities. Cathay Pacific Airways: number 5 Hong Kong- based Cathay Pacific fell back one spot from last year, yet this carrier still provides one of the best flying experiences in Asia, and still it is the fifth best airline in the world, not bad! Travel reviews praised the airline for seat comfort, service quality, and in-flight entertainment. Emirates: number 4 Based in Dubai, Emirates has been one of the best airlines in the world for over 30 years. Emirates has taken home Skytrax's award for Best In-Flight Entertainment for 13 years running! How amazing is this! Flying with Emirates must be a very entertaining experience. All Nippon Airways: number 3 All Nippon Airways is the largest international carrier in Japan. The airline was praised by Skytrax reviewers for cleanliness, service, and safety. ANA has also been awarded World's Best Airport Services and Best Airline Staff Service in Asia. Singapore Airlines: number 2 Singapore Airlines is renowned for its outstanding service, the airline promises a luxurious and comfortable flight across all coaches. Changi International Airport, the airline's home base, has been named by Skytrax as the Best Airport in the World five years in a row. Singapore Airlines was also awarded for Best Airline in Asia, Best Business Class Airline Seat, and Best Premium Economy Catering. Qatar Airways: number 1 The Doha-based airline links over 150 destinations across the world. It has received praise for seat comfort and in-flight entertainment. Qatar Airways was also awarded for Best Airline in the Middle East, World's Best Business Class, and Best First Class Airline Lounge.
READ MORE >
Location: Saudi Aramco Aviation Rd, King Fahd International Airport, Dammam 32552, Saudi Arabia Tel: 920020966